Assessment at University of Detroit Mercy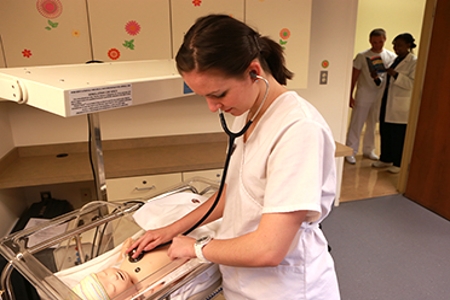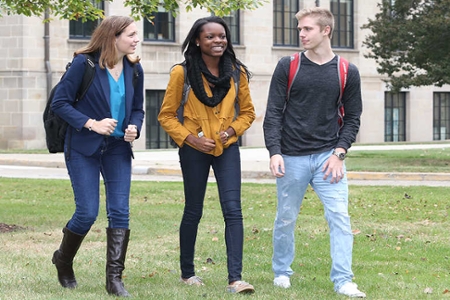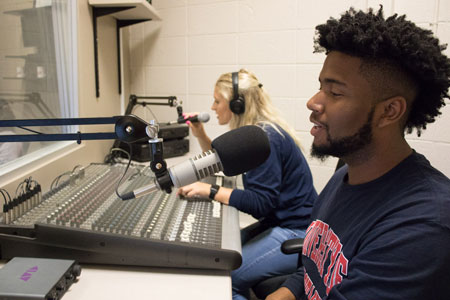 Assessment is an on-going process aimed at understanding and improving student learning. It involves making our expectations explicit and public; setting appropriate criteria and high standards for learning quality; systematically gathering, analyzing and interpreting evidence to determine how well performance matches those expectations and standards; and using the resulting information to document, explain, and improve performance.
The Assessment Team is the primary oversight body for the student outcomes assessment programs of the University. The Assessment Team reports to the vice president for Academic Affairs and is comprised of
One representative from each of the colleges or schools.
One representative from the library.
One faculty member from the McNichols Faculty Assembly.
Two administrative representatives.
The Assessment Team is responsible for
Developing a mechanism for sharing best practices around the University regarding assessment.
Reviewing the assessment methodologies being used by each school and identifying those schools in which assessment activities require improvement.
Providing ongoing reports to and consultation with the academic vice president and provost.
Keeping the University community informed of team activities.
Coming Soon - Institutional Outcomes (Link to Proposal)
Assessing Academic Programs
 

Assessment Overview

Assessment of Student Learning 

Assessment of student learning is the systematic collection of information about student learning, using the time, knowledge, expertise and resources available, in order to inform decisions about how to improve learning (Walvoord, Assessment Clear and Simple). At the heart of our assessment efforts is the work of Barbara Walvoord who states the three steps of assessment are:

Articulate goals for student learning.
Gather evidence about how well students are meeting the goals.
Use the information for improvement.

The defining feature of Walvoord's approach to assessment is her emphasis on the course-embedded assignment and on the professional expertise of the individual professor, whose experience in grading student work is the foundational assessment act. Walvoord suggests that professors become intentional, reflective, and explicit in identifying and sharing criteria for students' expected level of performance on each assignment. She asks professors to develop rubrics that specify levels of performance across various criteria, to use the rubrics to score student work, and then to analyze the distribution of scores to discover patterns of strengths and weaknesses in student performance. When these patterns are reported at a department meeting, the ensuing faculty discussion often leads to suggested improvements in teaching methods, assignments, course design, or curricular coverage to ameliorate weaknesses. A department's assessment plan consists of student learning outcomes, assessment methods (embedded assignments) and criteria for success.

 

Program Assessment Resources

Overview of Assessment Plans and Annual Reports for Academic Programs

The Assessment Team at Detroit Mercy is charged with advocating for the enhancement of student learning through purposeful, meaningful, and feasible student-outcome s assessment practices using an institution-wide assessment management system . For the 2020-2021 academic year, we will begin collecting assessment information using two forms.  

Assessment of Student Learning Overview

Curriculum Outcomes Assessment Matrix

For assistance with completing either form, please plan to attend the Colleague Day Session (Aug 18 or 19, 2020) and /or contact any of the Assessment Team members. 

Assessment Plan for Academic Programs : This form is completed once (due December 15, 2020 ) to capture the student learning outcomes of the program, the assessment methods, benchmarks of success, and assessment cycle. It is completed again when the program makes changes to any of the assessment plan components. The program must keep a copy of the plan for their records (a copy is sent via email upon completion). The University Assessment Team will also maintain a copy.  
Due date for Assessment Plan: December 15, 2020  
PDF of Blank Assessment Plan

Worksheet: Developing a Program Assessment Plan

 Assessment Plan Rubric: The University Assessment Team uses a rubric to review and provide feedback to program faculty regarding their Program Assessment Plans.

Program Assessment Plan Rubric

Annual Assessment Report for Academic Programs : This report is completed annually by all academic programs by December 15th of the year following the assessment. This document will serve as evidence of student learning. A PDF of the document will be posted to the Academic Affairs website and the program should keep a copy for their records (a copy is sent via email upon completion). 
Due date for Annual Assessment Report: December 15, 2021  
PDF of Blank Annual Assessment Report 

Worksheet: Annual Program Assessment Form