Great Lakes Bioneers Detroit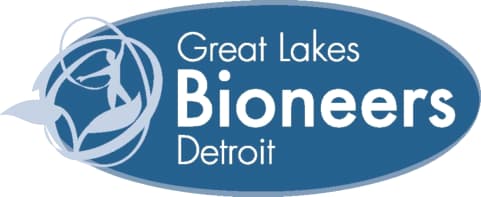 University of Detroit Mercy is proud to announce that we will be the annual host of the Great Lakes Bioneers Detroit conference! We will be continuing the tradition that began in 2005, having held the conference here for the last two years (2018 and 2019). The local Bioneers conference is part of the National Bioneers Pollinators Network.
However, due to the National Bioneers Program's cancellation of this fall's conference, we will not have an in-person conference in Fall 2020. We will encourage you to watch national speakers online, and we plan to host an online panel here in Detroit (click here to see our announcement of our Oct. 23 Zoom webinars!). We intend to resume the in-person annual meeting in Fall of 2021.
The Co-Chairs of the conference will be Drs. Gail Presbey (CLASA, CLAE) and Nicholas Schroeck (Law School, Environmental Law Clinic). Contact us with any questions you may have. Gail Presbey can be reached at 313-993-1124 or presbegm@udmercy.edu. Nicholas Schroeck can be reached at 313-596-9817 and at schroenj@udmercy.edu. We thank IHM Sisters Gloria Rivera and Paula Cathcart for their many years of leadership of the GLBD.
We would like to share with you the Mission and Vision of GLBD:
The GLBD mission:
Our mission is to promote a sustainable community that fosters life-giving relationships, nurtures connections and celebrates solutions for restoring and healing Earth's communities.
The GLBD vision:
Our vision is expressed in the preamble of the Earth Charter: "… in the midst of a magnificent diversity of cultures and life forms, we are one human family and one Earth community with a common destiny. We must join together to bring forth a sustainable global society founded on respect for nature, universal human rights, economic justice, and a culture of peace."
From the beginning these have been the goals of the conference:
to tap into the power and richness of Metro Detroit's diversity
to come together as a learning community
to commit to new ways of living, acting and thinking
to create a synergistic space in which to network with others
to nurture a deeper understanding of 'a sense of place'
to welcome each other and work together for the common good
For more information, you may want to consult the websites below:
National Bioneers website: https://bioneers.org/
Archived past Great Lakes Bioneers Detroit web page (lots of good info and photos!): https://www.glbd.org/
Past news coverage: