Office of Mission Integration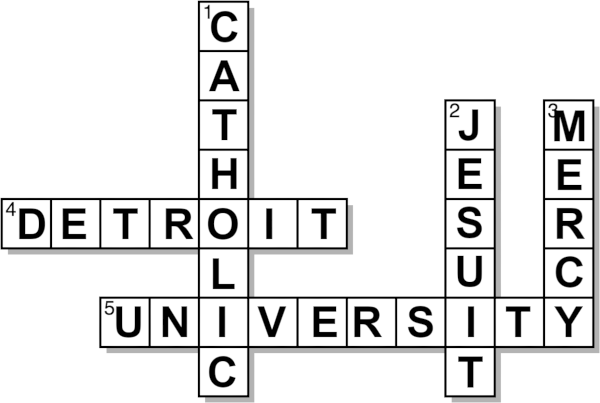 Jesuit, Mercy, University, Detroit, Catholic... What do these mean to us? How do we engage with them?
The primary purpose of the Office of Mission Integration (OMI) is to enable faculty, staff and administrators to learn more about the Jesuit, Mercy and Catholic mission of University of Detroit Mercy. By engaging in OMI programs such as retreats and workshops, we hope you'll find what the mission means for your work and your own professional and personal formation. As your formation proceeds, this will contribute to the formation of Detroit Mercy students.
For faculty, OMI programs will provide a space to explore how your research and teaching intersects with Detroit Mercy's mission. We'll make this intersection explicit and enable interdisciplinary conversations with colleagues from different parts of the University.
For staff and administrators, you'll be able to learn more about the traditions of our sponsoring orders as well as the broader Catholic intellectual tradition. The point is to understand the sources of those values and commitments that draw you to the institution. You will also have opportunities to reflect on the meaning of the mission for your work and to do this in the context of building community with others at the University.
About us
Catherine Punsalan-Manlimos was appointed Assistant to the President for Mission Integration in the summer of 2019. Punsalan-Manlimos brings her experience of over 30 years in Jesuit education to the task of building the Office of Mission Integration. For more on her background, see her personnel page.
"I hope the work of the OMI will build a supportive community," says Punsalan-Manlimos. "It should enable us all to take a breath from our day-to-day work in order that each of us can reflect on our own part in the larger project: the mission of the University of Detroit Mercy."
Contact
Catherine Punsalan-Manlimos
Assistant to the President for Mission Integration
313-993-1651
punsalca@udmercy.edu
Health Professions Facility, Room 109