About University Ministry
We, as University Ministry, value:
Belonging – Our mission calls us to build authentic relationships and inclusive spaces. This work is guided by Ignatian discernment, a Mercy spirit of hospitality, cultural humility and the inherent dignity of each person.
Service and Justice - Our mission calls us to be global citizens living, learning, working and advocating with and for our sisters and brothers in Detroit, in our country and in the world. This work is rooted in prayer, reflection and love and challenges us to care for all of creation with compassion and justice.
Spiritual Development - Our mission calls us to grow into an adult faith, within the context of our own faith tradition. This work is rooted in love, compassion, and action through individual and communal prayer, worship, reflection, and experience.
Meet the staff
Director
University Ministers
University Ministry Student Interns 2021-22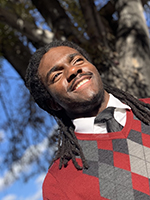 Ally Don Jean-Francois
2nd year, Mechanical Engineering
jeanfral@udmercy.edu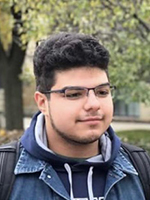 Sebastian Rodriguez,
3rd year, Architecture
rodrigsl@udmercy.edu
Kate McFarland
3rd year, Computer Science
mcfarlkl@udmercy.edu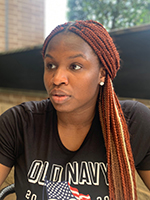 Margaret Iwu
3rd year, Biochemistry
iwuma@udmercy.edu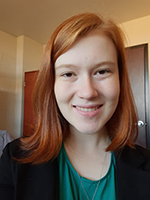 Hannah Klatzke
2nd year, Mechanical Engineering
klatzkhm@udmercy.edu
For Pastoral Conversations
University Ministry staff members are available for individual conversations — these can be serious, light or anything in between. Appointments can be set up ahead of time by contacting a university minister, but drop-ins are always welcome.
University ministers can assist you with transitions, evolving relationships and other life issues. They also foster prayer and faith development and discernment about your life direction, career or vocation.
For Confession
Reconciliation will be offered periodically throughout the year in St. Ignatius Chapel. Or contact the Jesuit community below: