Adopt a Sign
Facility Operations would like to invite you to make a difference on campus!  For the first time in over a decade, University of Detroit Mercy is identifying the buildings on McNichols Campus with attractive signs that enhance the traditional architecture of our structures. A $1,000 donation covers the cost of each sign. And depending on the number of high-volume entrances, more than one sign per building may become available.
Here are the two ways for you to participate in "signing up:"
Purchase a sign on your own
Individuals who purchase a sign have the option to dedicate the sign in honor or memory of someone. A tribute plaque will be displayed on a building sign of your choice on a first come first serve basis. The plaques are 3" x 8" and can hold up to three lines of characters for your memorials or dedications.
Make a contribution toward a sign
If you are not comfortable with a contribution of $1,000, you can still participate by making a gift of any amount. Signs purchased through pooled funds will carry a plaque indicating that they were donated by our faculty and staff.
If you are interested in this unique opportunity, contact Facility Operations at 313-993-1240 or facilityoperations@udmercy.edu.  We hope you will consider Signing Up! today by making a gift toward the purchase of a new sign for our campus.
Our goal is to raise $20,000 to place signs for the following buildings:
Jane & Walter O. Briggs Building
Sign Taken!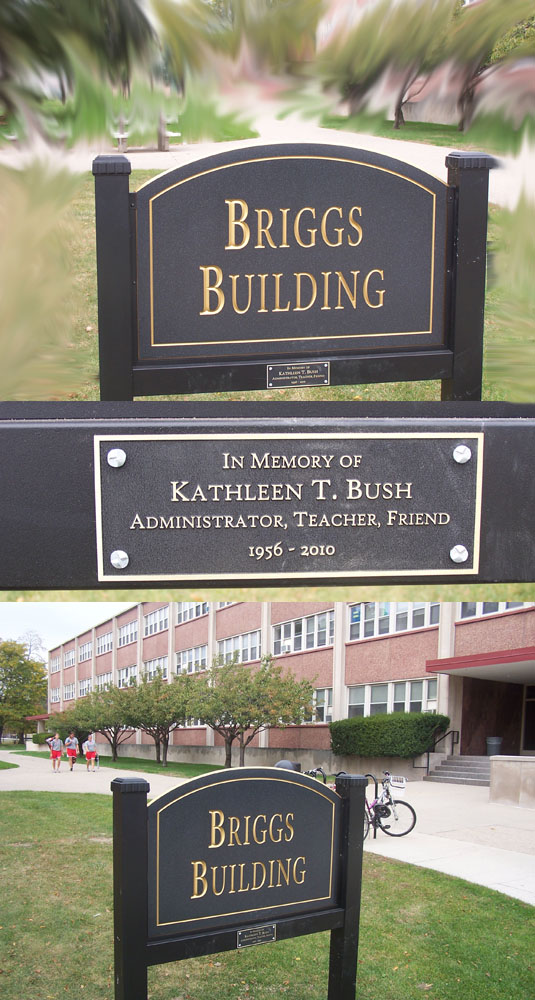 Health Professions Facility
One Sign Taken, One Available!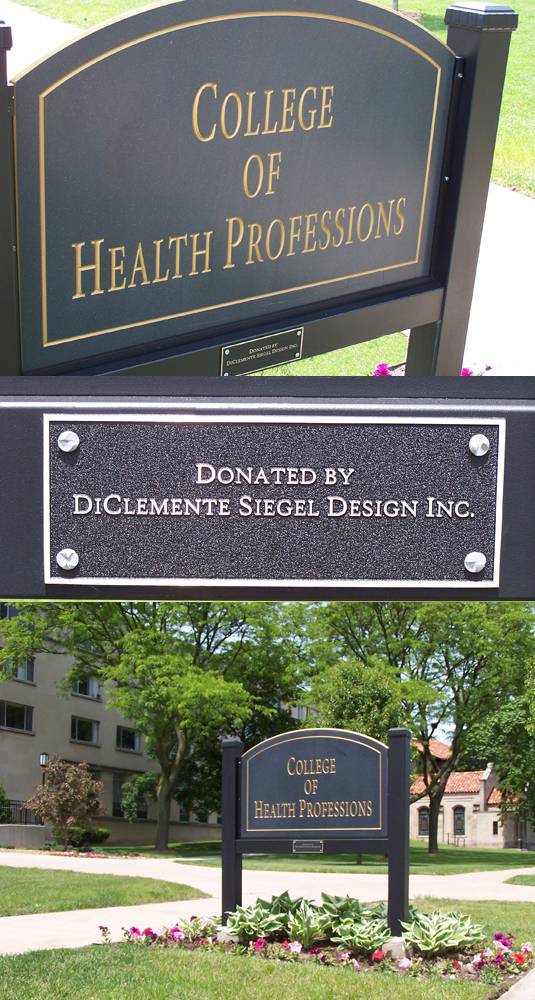 Commerce & Finance Building
One Sign Taken, Two Available!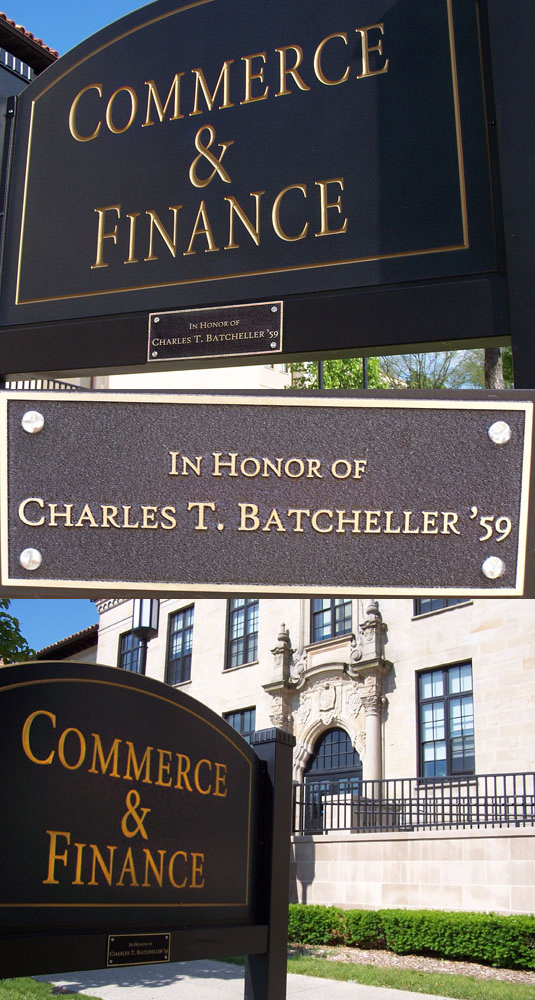 Engineering Building
All Three Signs Taken!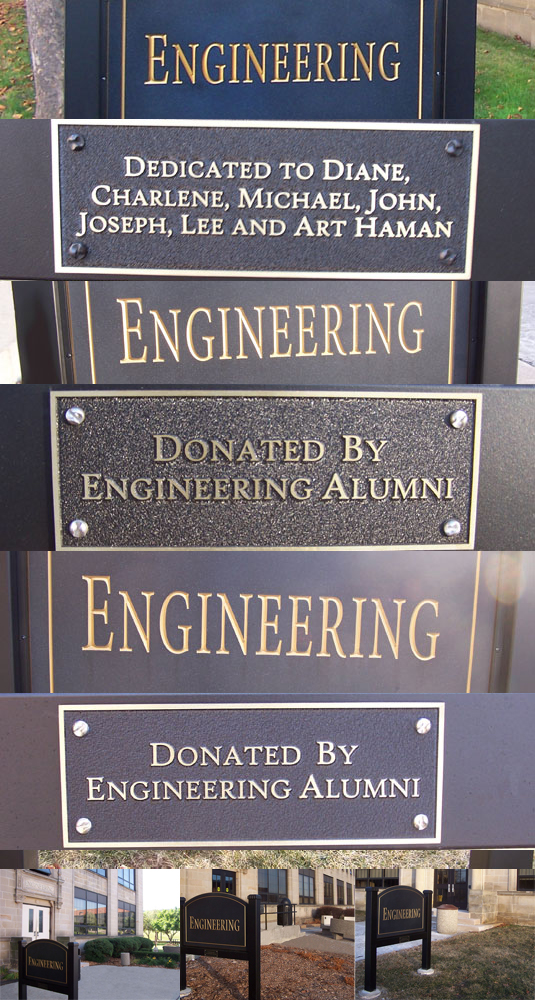 Facility Operations
One Sign Taken, One Available!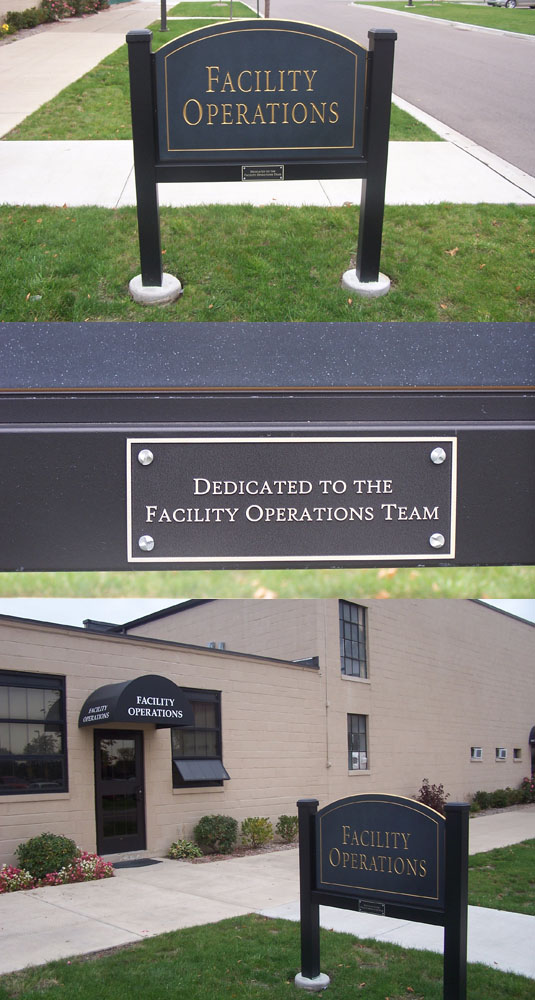 Fisher Administration Center
All Two Signs Taken!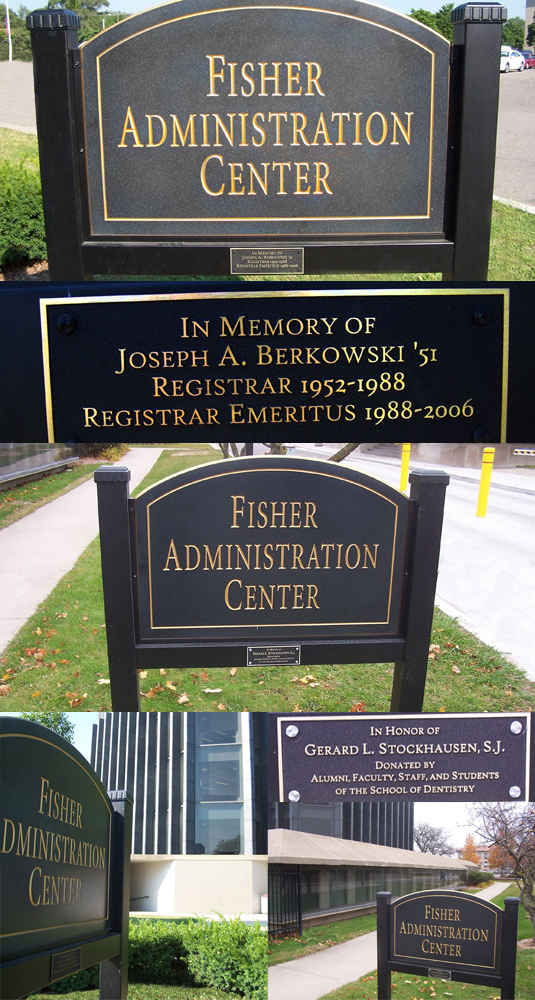 Ford Life Sciences Building
One Sign Taken, One Available!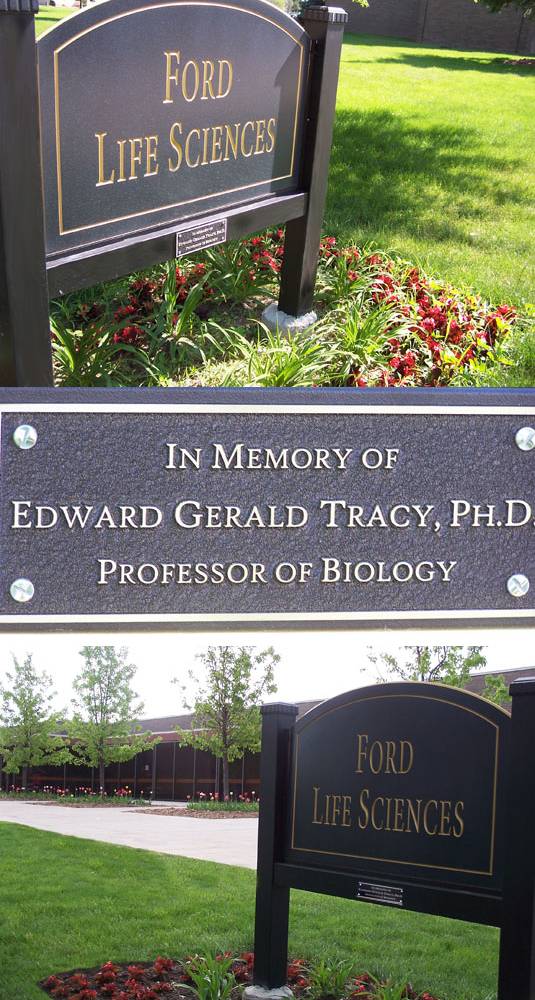 Gardella Honors House
Sign Taken!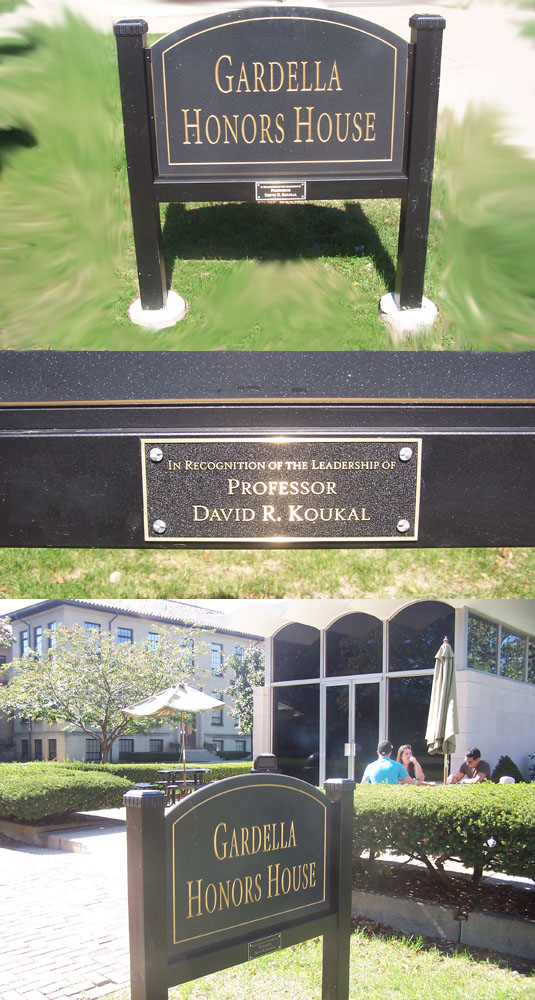 Holden Hall
Sign Taken!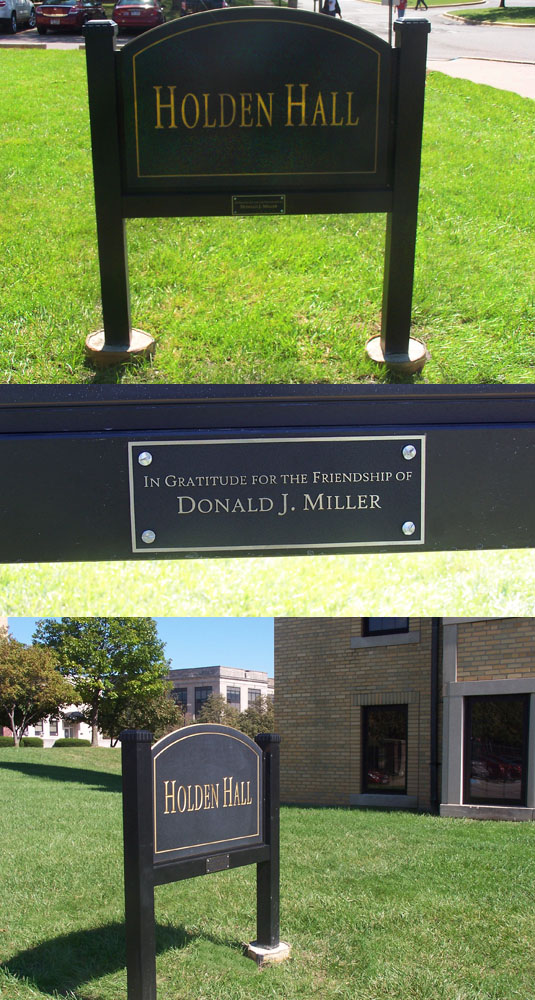 McNichols Campus Library & Learning Center
All Signs Taken!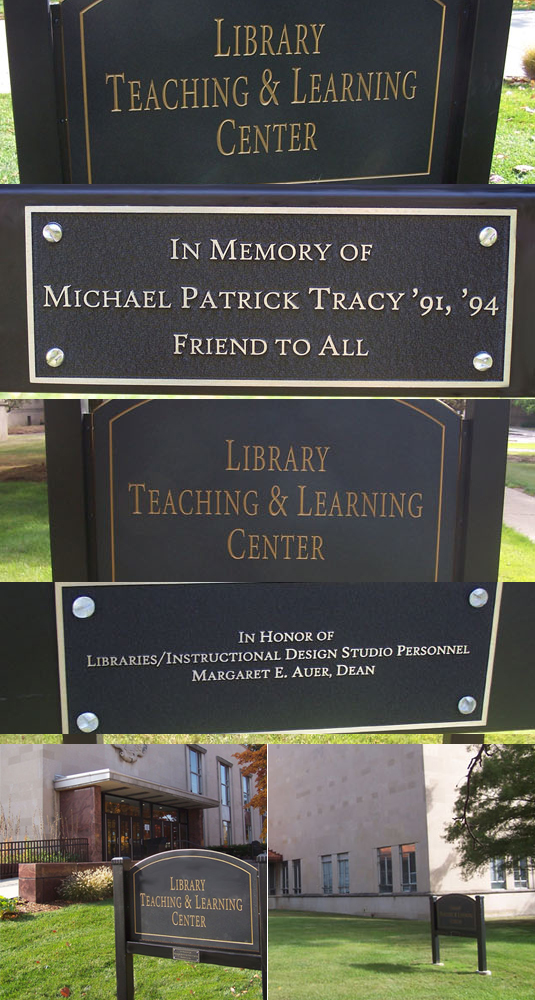 North Quad
Sign Taken!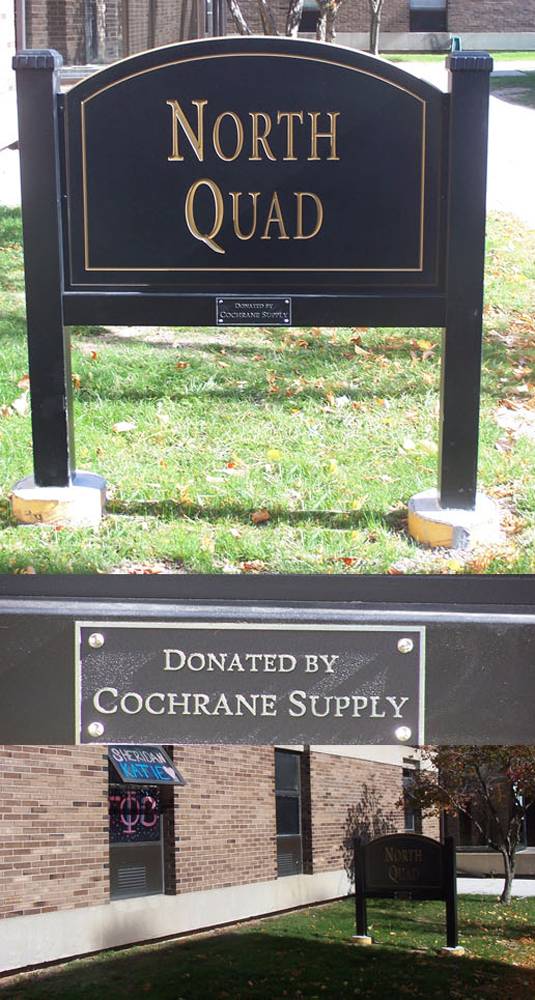 Reno Hall
Sign Taken!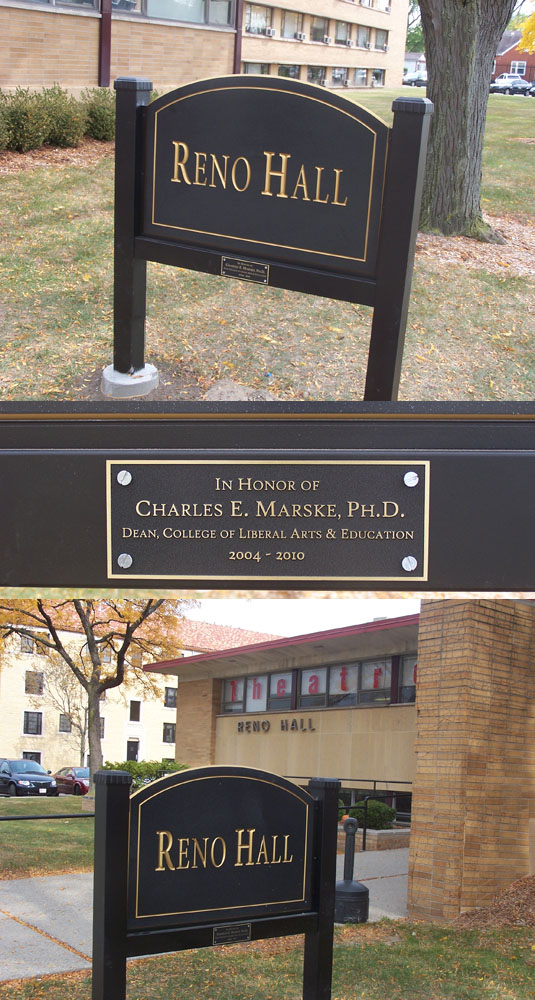 Student Center
One Sign Taken, Three Available!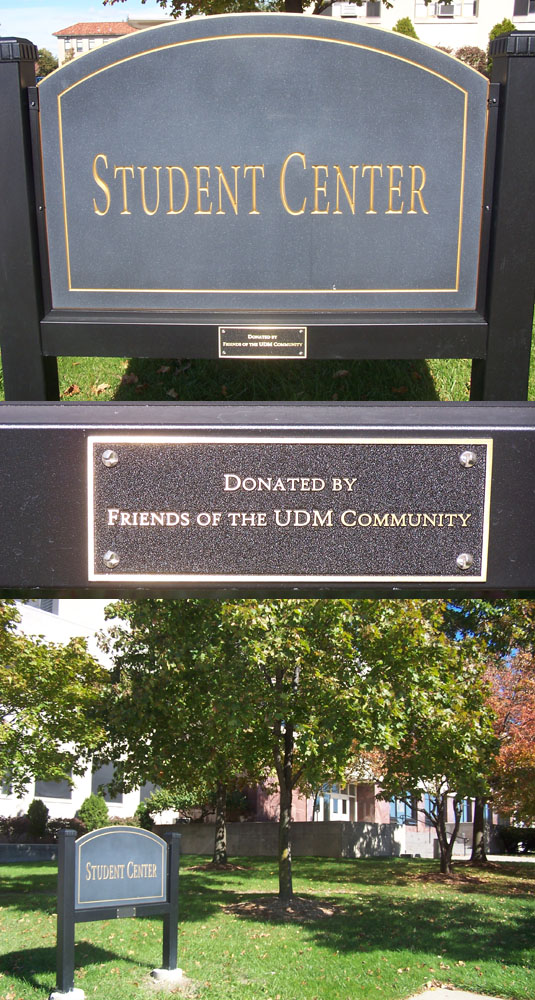 Calihan Hall
Sign Taken!
Still Available
Chemistry Building (3)

East Quad (1)

Warren Loranger Architecture Building (2)

Shiple Hall (1)

South Quad (1)

Student Fitness Center (1)

West Quad (1)