Venue Spaces Available
Here are profiles of venues available for reservation on Detroit Mercy's campuses.  Ready to request a space?  Visit our Host an Event page!
ARCHITECTURE EXHIBITION SPACE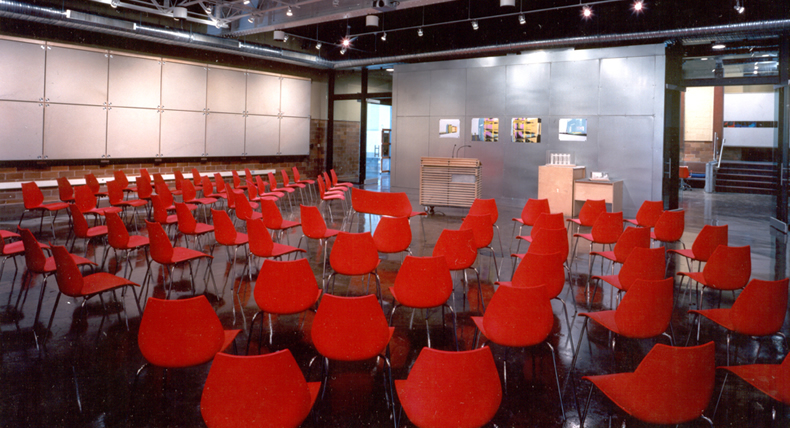 This venue is composed of two distinctive spaces, the outer lobby with swiveling tables for various functions and setups as well as a lecture room with stainless steel and corkboard walls for a visually unique space. Within the lecture space there are large moveable walls for presentations or exhibiting designs and the sound system/projection is state-of-the-art.
BALLROOM

This room is located in the Student Union on the second floor. It has been used for various events from conferences to celebrations to blood drives, and more. The Ballroom is brightened during the day from the sunlight that shines through the windows all along the wall on the right side.
CALIHAN HALL

Calihan Hall, home of the Detroit Titans, includes a basketball court with blue and red stadium seating. The gym has been used for basketball tournaments, lock-ins, and other exciting events. In addition to the gym, there is also the Titan Club on the second floor (only stairs available). Food and drinks can be served here. The Titan Club has a bar like mood with the higher tables, and dim lights. A great pre-game, or pre-event, social gathering spot.
ED & BROOKS ROOM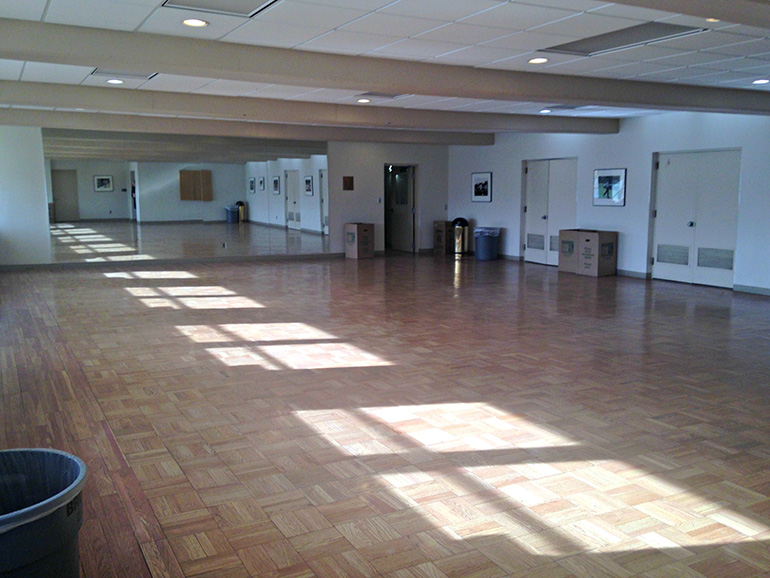 Seating approximately 80-100 people at 2000 sq. feet, Ed & Brooks is a long-width room with hard wood floors and mirrors at the west end of Calihan Hall. Room is typically used for athletic events.
FOUNTAIN AREA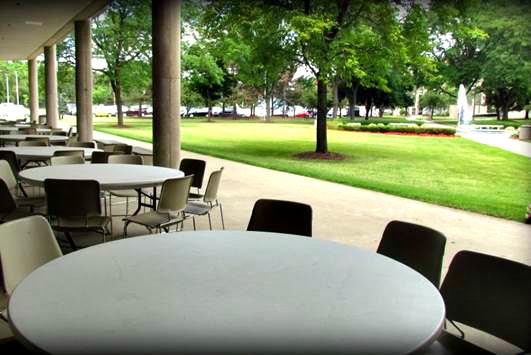 This area is beautiful. There are benches surrounding the fountain which is in the center. It is a peaceful spot, but can be used for all different types of events. For example, fairs have been held here and even barbeques (equipment not provided).
FOUNTAIN LOUNGE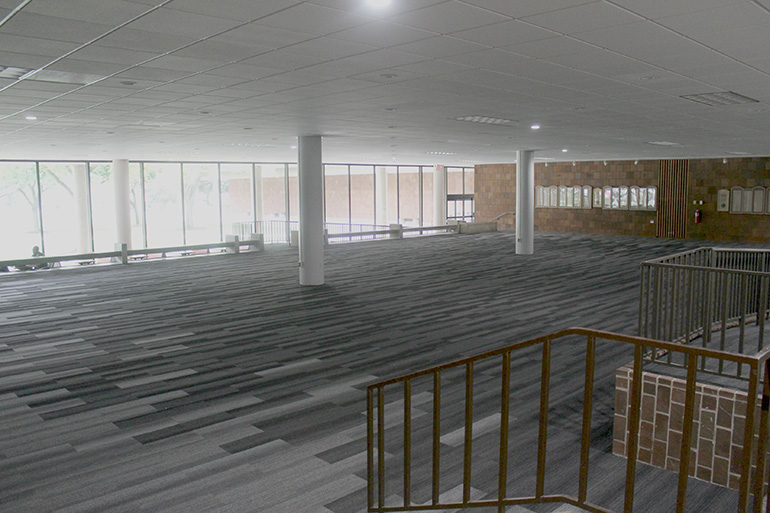 The Fountain Lounge is located on the first floor of the Student Union. There is a patio with tile floor in front of the lounge area. There are both stairs and a ramp leading to the lounge from the patio. Various events are held here and the setup is easily adjustable.  Please note, the soft seating in the space must remain in the Fountain Lounge.
STUDENT FITNESS CENTER
Walking through the front doors of the Student Fitness Center, first there is a nice lounge area with comfy seats and coffee tables. Behind the lounge area you see through the windows two basketball courts. Also on the first floor a group fitness room with wood floor, and mirrors on the south wall. Heading upstairs (elevator and stairs provided) there is an indoor track, and a work-out center with various weight lifting equipment.
GROUNDS COFFEEHAUS

Grounds Coffeehaus is a great place for an event. When you first walk in there is a coat room to the left and two chairs. To the right there are stairs that lead to the main floor as seen in this picture. There are many tables and chairs that can be rearranged as needed. There is a stage and there is also a screen. Grounds serves snacks and non-alcoholic drinks during regular operating hours.
MCGOVERN CENTER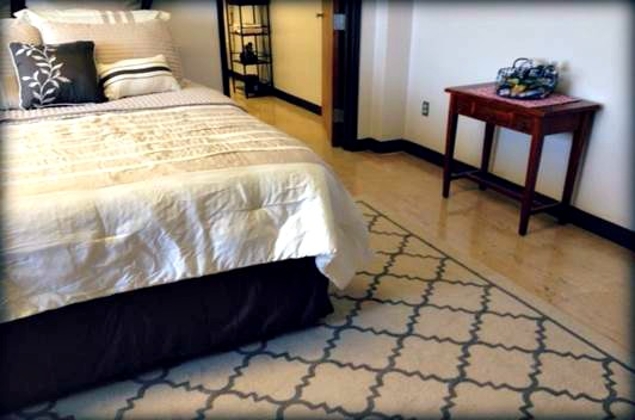 Located in Lansing-Reilly Hall, we have 4 rooms available: 3 rooms with queen beds, and the one room with a twin bed. Each room comes with an on-suite bathroom. There is a kitchenette down the hall with a fridge, microwave, and sink (no stove).
1-2 guests (couples) are able to stay in each room for $50/day or $250/week rate. (Note: The rate is standard and does not depend on how many persons are staying). There are also special rates for Jesuits. There is a maximum two week stay, but exceptions can be made. Each guest is encouraged to have a University host. Check in is at 4:00pm and check out is at 11:00am.
To book a room in the McGovern Center, please contact Deanna Blevins at deanna.blevins@udmercy.edu or 313.993.1781.
OUTDOOR PAVILION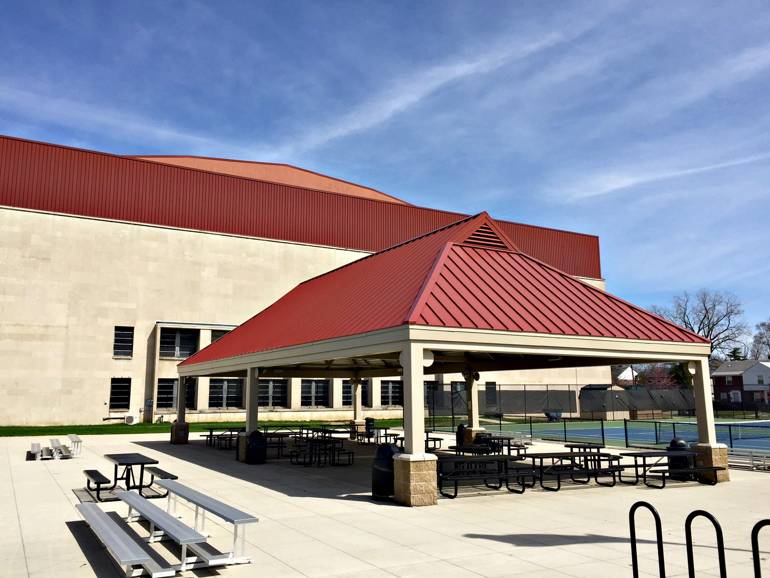 This space located behind Calihan Hall and next to the tennis courts has been host to many barbeques and social gatherings.
PRESIDENTS' DINING ROOM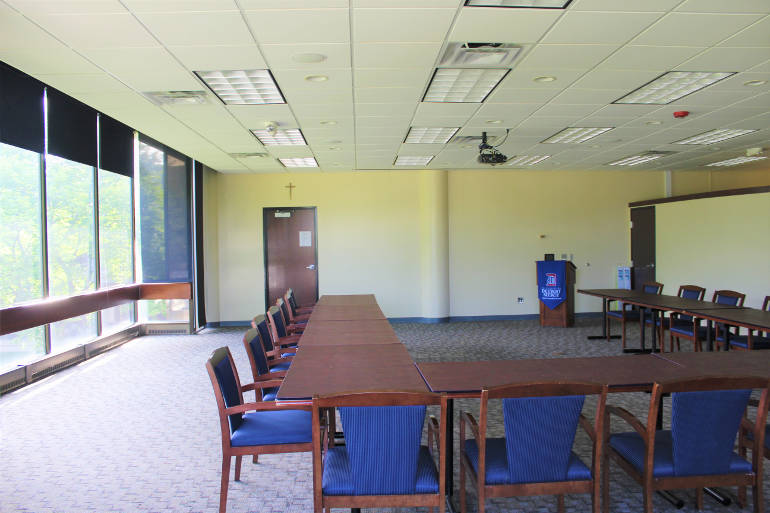 The Presidents' Dining Room, also known as the PDR, is an intimate enclosed space. The renovated room overlooks our Fountain and McNichols Library and is the perfect place for meetings.
QUAD COMMONS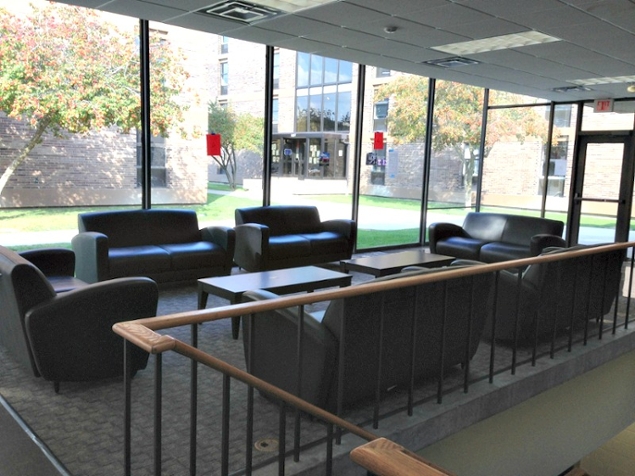 Quad Commons is located at the center of The Quads. It is a hang out spot as well as a study spot. Groups on campus also hold meetings here. On the first floor, there are vending machines for drinks and snacks next to the lounge area. In the basement there are a few rooms.
QUAD COMMONS THEATER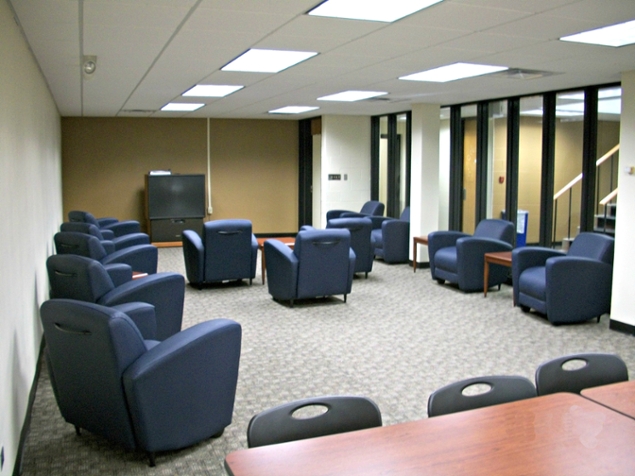 The Quad Commons Theater, located in the basement floor of the Quad Commons, is a fantastic place for student organizations or groups to meet and relax, or use the television to host movie nights!
DINING ENTRANCE/LOFT AREA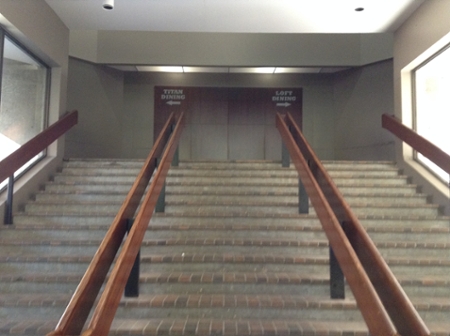 On the way to the Loft or Titan Dining Room, there is a platform in the stairwell. This is a great area to get people's attention. Many organizations have set up a table or two for fundraising or to present information. This space is mainly for renting out a table to set up.
ENTRANCE TO BRIGGS (CLAE)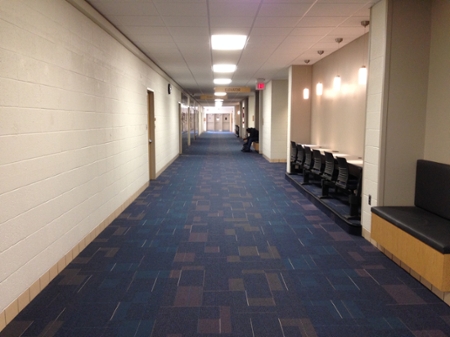 Another great place to set up a fundraiser or present information is Briggs' first floor hallway. There is lots of traffic that passes through this hallway in between classes. This space is mainly for renting out a table to set up.
ST. IGNATIUS CHAPEL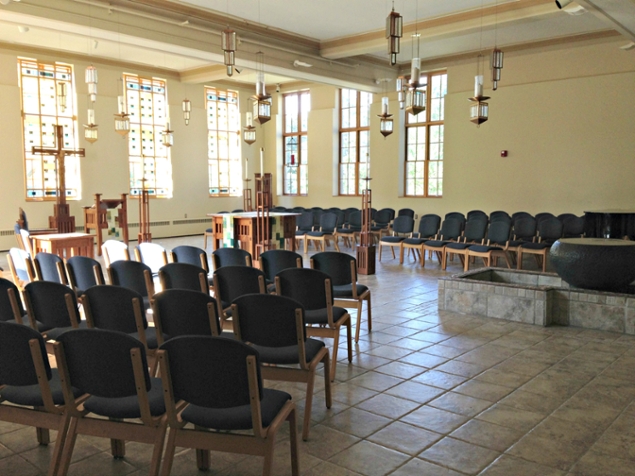 The St. Ignatius Chapel is a beautiful small church located on the first floor of the Commerce & Finance building. Its unique layout gives it originality and makes the chapel special. The chapel includes a piano.
COLLEGE OF HEALTH PROFESSIONS 124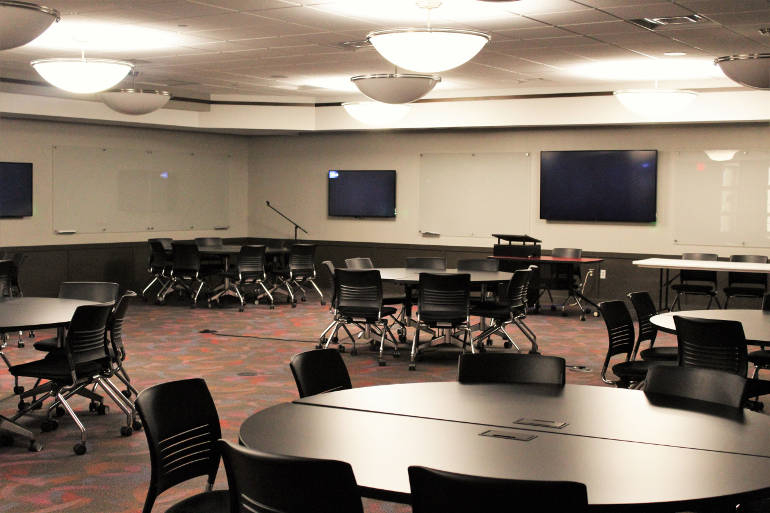 Recently renovated event space with easy access from parking lot; connected to a beautiful front lobby for multiple event purposes
STUDENT UNION CONFERENCE ROOM 201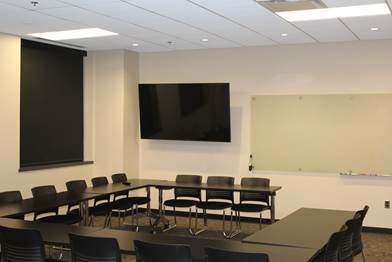 New conference room great for hosting smaller meetings and events, located within the Student Union.
STUDENT UNION CONFERENCE ROOM 206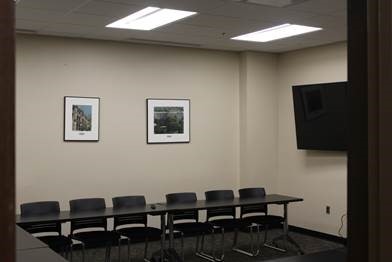 New conference room great for hosting smaller meetings and events, located within the Student Union.
STUDENT UNION CONFERENCE ROOM 208
New conference room great for hosting smaller meetings and events, located within the Student Union.