Featured News
December 03, 2021
Coryn Le is passionate about her Biochemistry research and aspires to help others through her career. But she's already making an impact outside of science by mentoring young boys.
November 30, 2021
Sr. Helen Marie Burns, RSM, has been appointed to the University's board of trustees.
News
November 23, 2021
November 16, 2021
November 12, 2021
November 11, 2021
November 09, 2021
See More News
Be the best you through service learning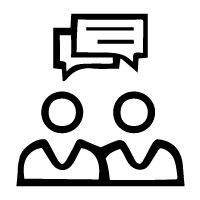 Do you have an idea for a story?
We love to share information about a new program or event, or the success of a student, faculty or staff member. Let us know the basics on this form below and we will take it from there. Submit your story.
Alumni News
Student dedicated to helping boys become men
Mon, 15 Nov 2021
From time to time Detroit Mercy's Marcom team profiles students we think you should know. Every week, Detroit Mercy student Baron Warren visits Northridge Academy in Flint, Mich., to meet with a group of male students. In the classroom, the students sit in a circle with Warren at the center. …
Senior learns about national politics firsthand
Wed, 03 Nov 2021
From time to time Detroit Mercy's MarCom team profiles a current Detroit Mercy student we think you should know. Detroit Mercy senior Matthew Hutnick has always been interested in politics and he recently saw how politics work on the national stage as an intern for U.S. House Rep. Lisa McClain. …