Where to Eat on Campus

Whether it's a fresh coffee at Ground Coffeehaus, a smoothie after a workout at the Fitness Center or an all-you-can-eat meal at the Titan Dining Room, finding food and refreshments on campus is quick and easy.
Grounds Coffeehaus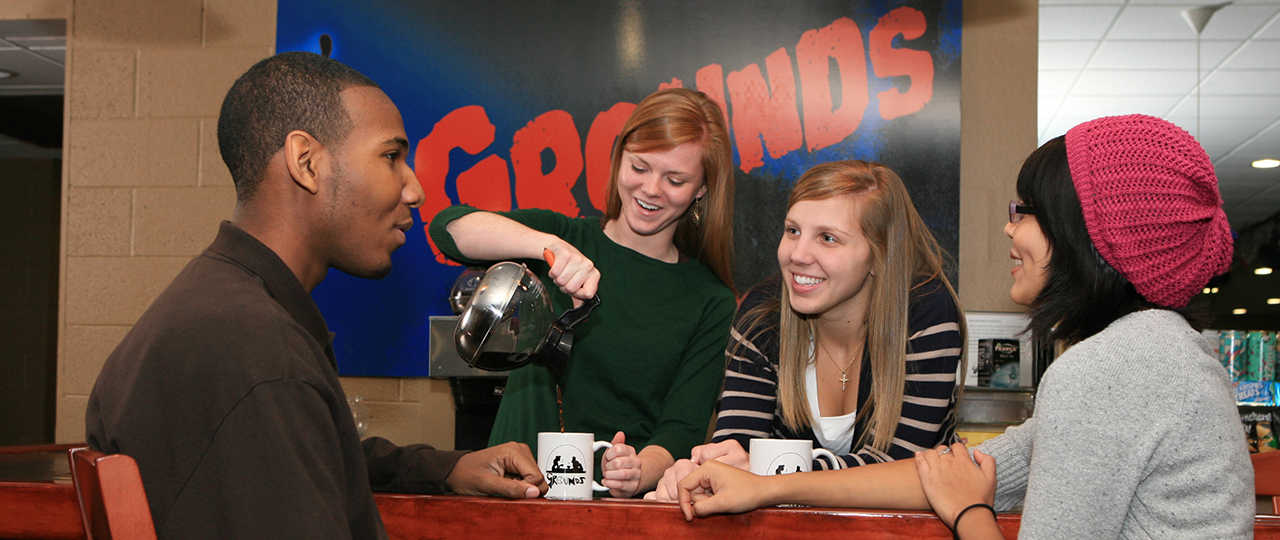 Grounds Coffeehaus is a student-run and managed coffeehouse located in the basement of the Student Center.
Grounds hosts several events throughout the year, including comedy nights, poetry readings, concerts, movie nights and card tournaments.
Host your event at Grounds
To host your event at Grounds, fill out the Grounds facility request form here.

Work-Study opportunities
For work-study opportunities, please contact us at groundscoffee@udmercy.edu or 313-993-1154.
Job applications for Grounds Coffeehaus are available here.

Tommy's Smoothies & Snacks

Located in the Fitness Center, Tommy's offers healthy snacking. Tommy's features more than 10 flavors of smoothies and has a number of supplements to add to them, the first is included and each additional is 50 cents.
Tommy's also features products from The Great Lakes Coffee Roasting Company, produced right here in Michigan.
For more information, visit Tommy's site here.