URec Adventure Series | University of Detroit Mercy Recreation
The University Recreation Adventure Series allows members of the Detroit Mercy community to join with peers in a variety of adventures throughout Metro Detroit.
Past events include kayaking, zip lining and disc golf.
All adventures are available for a nominal fee and require a completed registration form to be returned to the Fitness Center.
For any questions, please call 313-993-1783.
Paintball; Saturday, October 14th @ 12pm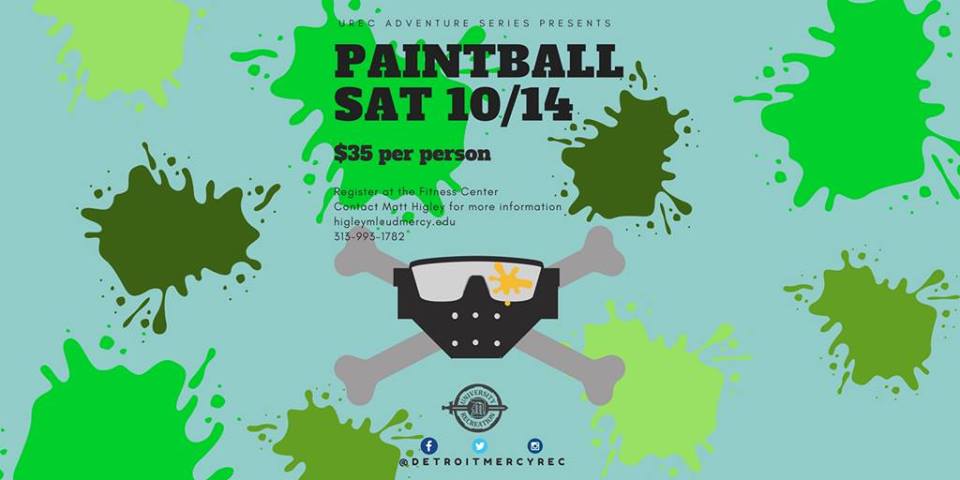 Registration open Monday September 11th (9/11/2017). $35 per person. For more information, contact Matt Higley at 313-993-1782 or email.