Board of Trustees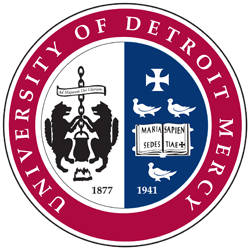 Michael T. McNamara
Chairman of the Board
President
Hollingsworth, LLC
---
Angelo V. Vitale, J.D. '80
Vice Chairman of the Board
Executive Vice President & General Counsel
Quicken Loans
---
Antoine M. Garibaldi, Ph.D.
President
University of Detroit Mercy
---
Rev. Ronald Anton, S.J.
Senior Advisor for Jesuit Identity
Georgetown University
McDonough School of Business
Sr. Michele Teresa Aronica, RSM, Ph.D.
Professor and Chair of Sociology
St. Joseph's College
Emil J. Brolick '69, '72
Retired President & Chief Executive Officer
The Wendy's Company
Thomas P. Capo, M.B.A. '73, '75, '80
Former Chairman
Dollar Thrifty Automotive Group, Inc.
Brian D. Cloyd '73, '76
Retired Vice President for
Global Corporate Relations
Steelcase, Inc.
Michael E. Debs, M.B.A.
Retired Senior Vice President, Controller &
Chief Accounting Officer
Kelly Services, Inc.
Thomas P. Dekar, D.E. '71, '75
Chief Executive Officer
IFD, LLC
Retired Vice Chairman &
Chief Responsibility Officer
Deloitte LLP
Sr. Mary Ann Dillon, RSM, Ph.D.
Senior Vice President of Mission and Sponsorship
Mercy Health System of
Southeastern Pennsylvania
Mary M. Fisher, D.D.S. '81
Owner
Mary Fisher, D.D.S., P.C.
Ronald V. Fournier '85
President
Truscott Rossman
Eugene A. Gargaro, Jr., J.D. '67
Richard & Jane Manoogian Foundation
Sr. Michelle Gorman, RSM
Spiritual Director, Mercy Center Auburn
Chaplain for the California State Senate
James P. Holland, M.B.A. '89
Vice President for Vehicle Components &
Systems Engineering
Ford Motor Company
Rev. Karl J. Kiser, S.J.
Pastor
Church of the Gesu
University Heights, Ohio
John D. Lewis, M.B.A. '74
Managing Director
Donnelly Penman & Partners
Sr. Elizabeth A. Linehan, RSM, Ph.D.
Associate Professor of Philosophy
St. Joseph's University
Rosberto McGinnis '83
Vice President
Mopar Sales and Product Development
Fiat Chrysler Automobiles (FCA)
Vice President
Maserati Aftersales for North America
Sean P. Moran '93
Senior Vice President
Morgan Stanley Wealth Management
Denise K. Langford Morris, J.D. '82
Circuit Court Judge
Oakland County Circuit Court
Georgette Morrow '68
Retired Executive Vice President of Finance for
CBS Entertainment and CBS Television Studios
Rev. Joseph G. Mueller, S.J., S.T.D.
Associate Professor of Theology
Marquette University
Saad Nadhir '80
Chief Executive Officer
Urban Plates Holding, LLC
Eric J. Stanczak, Jr. '93
Chief Engineer, Full Size Trucks
General Motors Company
Nancy A. Susick, M.S.N., R.N. '86
Senior Vice President
Beaumont Health
President
Beaumont Hospital, Troy
Rev. Andrew J. Thon, S.J., Ph.D.
Clinical Associate Professor of Higher Education
Marquette University
Peter J. Treboldi '70
Shareholder
Doeren Mayhew & Co.