Latest News
Featured News
April 05, 2018
Spend a few minutes with Detroit Mercy's new Director of Sustainability Victor Carmona and his passion for what he does will leave you inspired. Whether Carmona is talking about his research projects in El Salvador, Mexico and Costa Rica or his thoughts on how to bring students studying different disciplines together, he will make you think in a new light.
Read more
March 21, 2018
Detroit Mercy's College of Engineering and Science and the Louis Stokes Midwest Center of Excellence (LSMCE) recently signed a collaborative agreement to increase the number of under-represented minority students in the fields of science, technology, engineering and math (STEM).
Read more
News
April 09, 2018
March 19, 2018
March 14, 2018
March 08, 2018
February 26, 2018
See More News
Featured videos
Celebrate Spirit!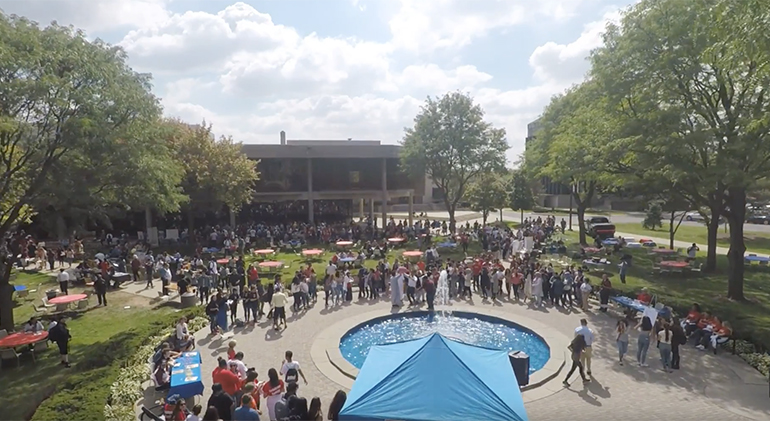 Detroit Mercy in the News
College students invent devices to help disabled vets
The Detroit News | 4/19/18
Seniors from University of Detroit Mercy presented devices like detachable drive units for manual wheelchairs, accessible sink installations, a harness for those who uses walkers and a leg flexure for a veteran with edema.
GM engineers lead robotics mentoring in Southwest Detroit
Detroit Free Press | 4/7/18
Detroit Mercy alum Joaquin Nuno-Whelan's role as chief engineer for General Motors full-size SUVs keeps him plenty busy. But helping Southwest Detroit high school students build robots and learn engineering could be the best vehicle he will make for his employer.
Accidental activist: life changes lead dentist to speak on opioid harms
American Dental Association | 3/26/18
At the time of Sean and his grandmother's deaths, Michael was in his first month of dental school at the University of Detroit Mercy School of Dentistry. He took a week off and returned to school still grieving, but without any time to dwell on the pain. 
Mike Ash Starts Local Company to Attack Hunger
SEEN Magazine | 3/29/18
In 2011, Saint Clair Shores resident Mike Ash started a company, Attack Hunger, to deliver food to at-risk women and children in Detroit. Several years later, the 34-year-old estimates he's delivered tons of food to shelters throughout Metro Detroit.
Alumni News
Alumnus is a robotics rock star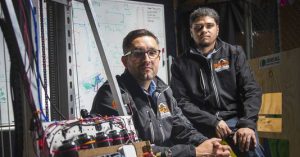 Detroit Mercy alumni make a difference in the world, and people notice. Joaquin Nuno-Whelan '00 is a chief engineer at General Motors, but it's his work with southwest Detroit students that earned him the attention of the Detroit Free Press, which featured him and his robotics teams in a recent …
Arrangements announced for Sr. Mary Kelly's funeral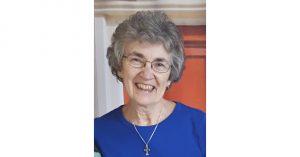 On Friday, the University community suffered the loss of one of its most recognizable and beloved members, recently retired Associate Professor of Health Services Administration Mary Kelly, R.S.M. '68. The arrangements for the funeral are as follows: April 10: Welcome service: 3 p.m.; receiving of friends 3:30-5 p.m. and 6:30-9:30 …