Latest News
University of Detroit Mercy Homecoming 2017 is Sept. 29-30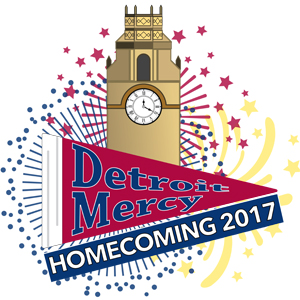 University of Detroit Mercy's 2017 Homecoming will kick off the weekend of September 29-30 with lots of fun and exciting events on the McNichols, Corktown (Dental) and Riverfront (Law) campuses.
"This year will be filled with several of the longtime favorites at Detroit Mercy as well as several new activities that alumni, neighbors and friends can enjoy together," Director of Alumni Relations, Peggy Pattison explained.
The festivities begin on Friday with a Detroit Mercy Law golf tournament, 50th class reunion, School of Architecture international showcase a live taping of the "Ask the Professor" radio show and a Theatre Company performance and special afterglow.
Featured videos
Detroit Mercy Dental Class of 2017 President Horacio Falcón soars high with his degree, despite life challenges. "Detroit Mercy gave me a chance to fulfill my dreams, and I'm very thankful. Therefore, I'll be staying in Michigan and the Detroit area. I can't wait to be part of the alumni group and give back to help others fulfill their dreams the way Detroit Mercy helped me."
John Staudenmaier, S.J., delivered a powerful talk at a gathering of the Jesuit Alumni & Friends of Detroit, discussing ways to "pray from where you are" – in the here and now.
Alumni News
A snapshot of our newest alumni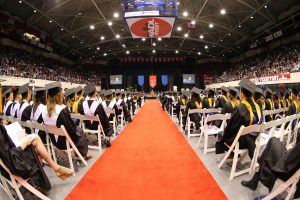 Tomorrow, Detroit Mercy Dental and Law students put their college days behind them by graduating. On Saturday, students from the McNichols program take that important step. These alumni join some 87,000 living alumni of University of Detroit, Mercy College of Detroit and Detroit Mercy, using their Jesuit and Mercy education to lead and …
A graduation story from 70 years ago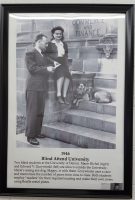 With graduation day approaching, we thought we'd share this commencement story from 70 years ago. We think it shows the thoughtful way the University treats its students. Even seven decades later, we think we still have that personal touch. This story was brought to us by Detroit Mercy's Alexandra Hichel, a …