Latest News
Featured News
August 15, 2018
Detroit Mercy freshmen will kick off their college careers by performing a day of volunteer work throughout Detroit August 22-23. This effort is part of the University's "Prologue, Transitions and Viewpoints" (PTV) program, which works to orient students into their college career and the Detroit Mercy Jesuit and Mercy traditions of service to the community.
Read the full story
July 23, 2018
For the second year in a row, a group of University of Detroit Mercy students studied the American civil rights movement where it happened, as history professors Roy Finkenbine and Gregory Sumner led a weeklong trip through Tennessee, Alabama and Mississippi. They returned home from the trip having eaten more than a little barbeque and with many stories to tell. One student, Mary Kate McNally, has agreed to share her experience on this eye-opening trip.
Read the full story
News
July 10, 2018
June 20, 2018
July 20, 2018
July 20, 2018
July 12, 2018
See More News
Featured videos
Celebrate Spirit!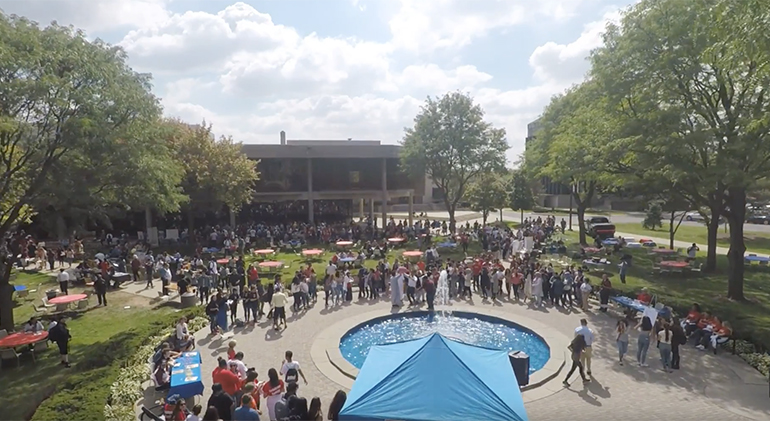 Detroit Mercy in the News
College students invent devices to help disabled vets
The Detroit News | 4/19/18
Seniors from University of Detroit Mercy presented devices like detachable drive units for manual wheelchairs, accessible sink installations, a harness for those who uses walkers and a leg flexure for a veteran with edema.
GM engineers lead robotics mentoring in Southwest Detroit
Detroit Free Press | 4/7/18
Detroit Mercy alum Joaquin Nuno-Whelan's role as chief engineer for General Motors full-size SUVs keeps him plenty busy. But helping Southwest Detroit high school students build robots and learn engineering could be the best vehicle he will make for his employer.
Accidental activist: life changes lead dentist to speak on opioid harms
American Dental Association | 3/26/18
At the time of Sean and his grandmother's deaths, Michael was in his first month of dental school at the University of Detroit Mercy School of Dentistry. He took a week off and returned to school still grieving, but without any time to dwell on the pain. 
Mike Ash Starts Local Company to Attack Hunger
SEEN Magazine | 3/29/18
In 2011, Saint Clair Shores resident Mike Ash started a company, Attack Hunger, to deliver food to at-risk women and children in Detroit. Several years later, the 34-year-old estimates he's delivered tons of food to shelters throughout Metro Detroit.
Alumni News
Why I Give: Dental alumni share giving stories
Thanks to the generosity of alumni and friends, University of Detroit Mercy School of Dentistry can invest in curriculum, facility and equipment, and overall student experience. Here are the stories of three donors. Ana Janic D.D.S. '08, M.S. '11 Clinical Assistant Professor, Division of Clinical Dentistry Giving to Detroit Mercy …
Veterans Helping Veterans needs your help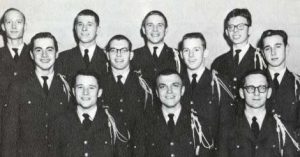 University of Detroit Mercy's initiative to strengthen the institution's ability to support U.S. military veterans is nearing its fundraising goal. The University's crowdfunding initiative, Veterans Helping Veterans, which can be found on our crowdfunding site, seeks contributions toward a crowdfunding goal of $50,000 to establish a new Veterans Lounge for student …