First Year Students

Freshman Orientation 2020
Freshman orientation is designed to continue to introduce you to the Detroit Mercy community, and provide you with the information and experiences you will need to be successful in college. The program consists of two parts (SOAR and PTV), and is required for incoming freshmen during their transitory summer.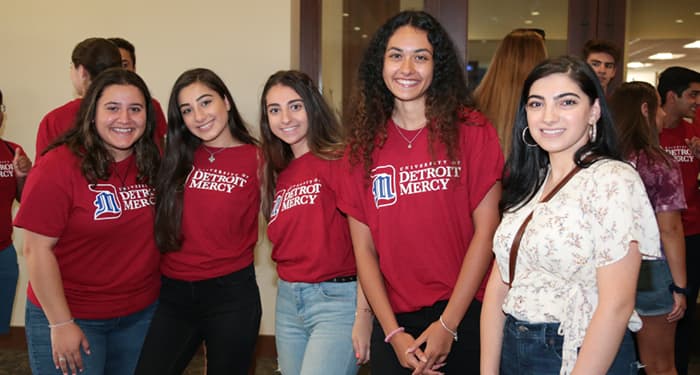 SOAR: ORIENTATION PT. I
Student Orientation, Advising and Registration (SOAR) is Part I of our freshman orientation program and is designed to give you the opportunity to become more familiar with collegiate life at Detroit Mercy.  This year, SOAR is a 60-minute, on-demand, virtual experience.  In addition, live sessions are available via Zoom so that you can meet some of your future classmates.  
SOAR: 60-minute, on-demand experience (required) 
Log in now with My Portal credentials
SOAR: Live sessions have concluded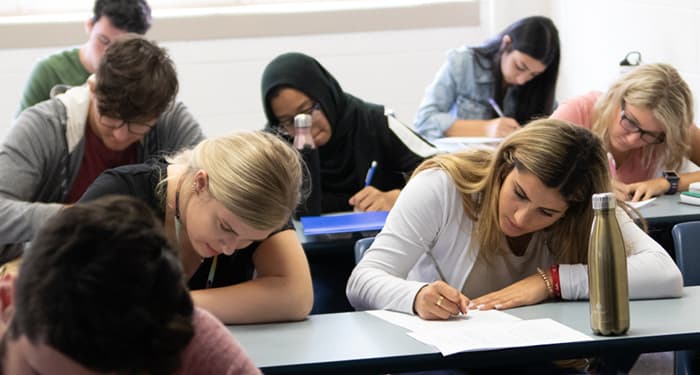 PLACEMENT EXAMS
Before the fall semester begins, you will meet with your academic advisor who will help you choose your classes.  Your SAT and/or ACT scores along with placement exam results will be used to place you in appropriate level English, math, chemistry and foreign language classes.  Most placement exams are optional and need to be taken at least 14 days before meeting with your advisor for registration.
Reminder:  If you have earned college credit or have taken an AP/IB exam, request to have the official documents sent to Detroit Mercy well in advance of your advising and registration session.  
Official college transcripts should be sent from the college attended to admissions@udmercy.edu.
AP exam results may be requested from the CollegeBoard.
IB exam results may be requested from the International Baccalaureate Organization.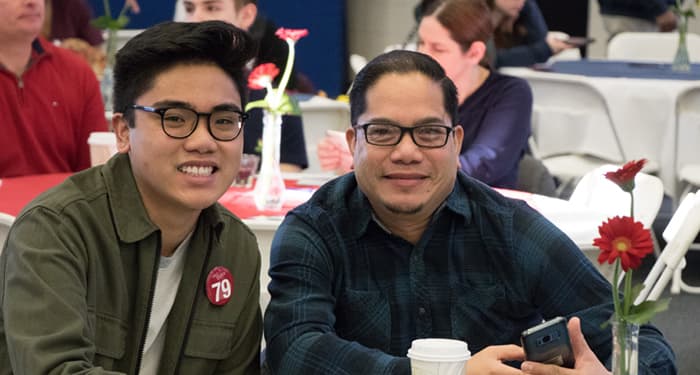 PARENT ORIENTATION
This year, Parent Orientation is a 45-minute, virtual event and can be viewed on-demand.  During Parent Orientation, participants will hear from deans, faculty and support personnel about the campus resources available to help their students achieve success and graduate.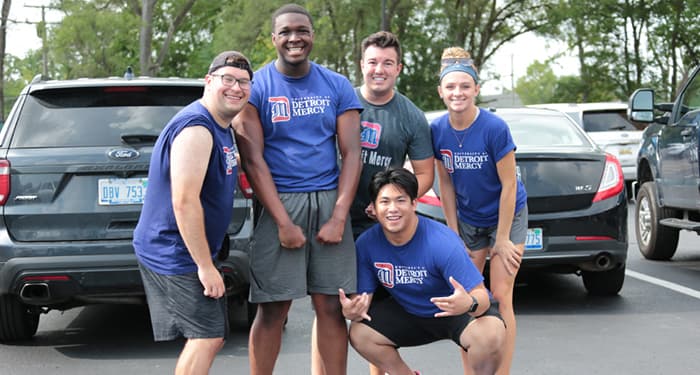 PTV: ORIENTATION PT. II
Begins the Week of August 17 
Prologues, Transitions and Viewpoints (PTV) is a three-day, orientation program comprised of meeting faculty, connecting with current students and immersing yourself in the culture and history of Detroit.  This year, PTV will be hosting using both in-person and virtual formats.  Additional information will be available soon.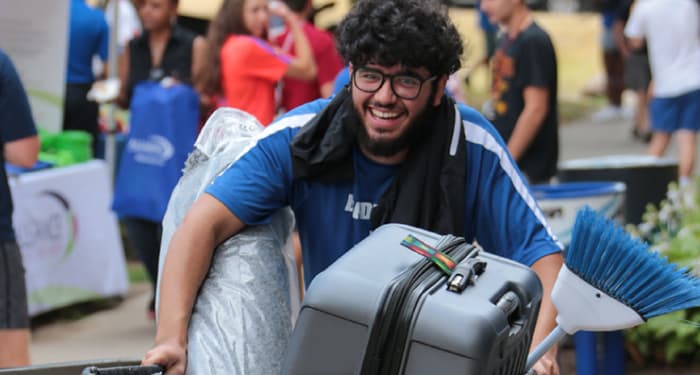 MOVE-IN
Begins August 17  
If you are interested in living on campus, you will need to submit a residence hall application. Have your My Portal log in credentials (sent earlier via email) available to access the application. Contact Admissions if you need assistance in retrieving your My Portal log in information.  Students living on campus will receive their room assignment along with information about the move-in process during the summer months.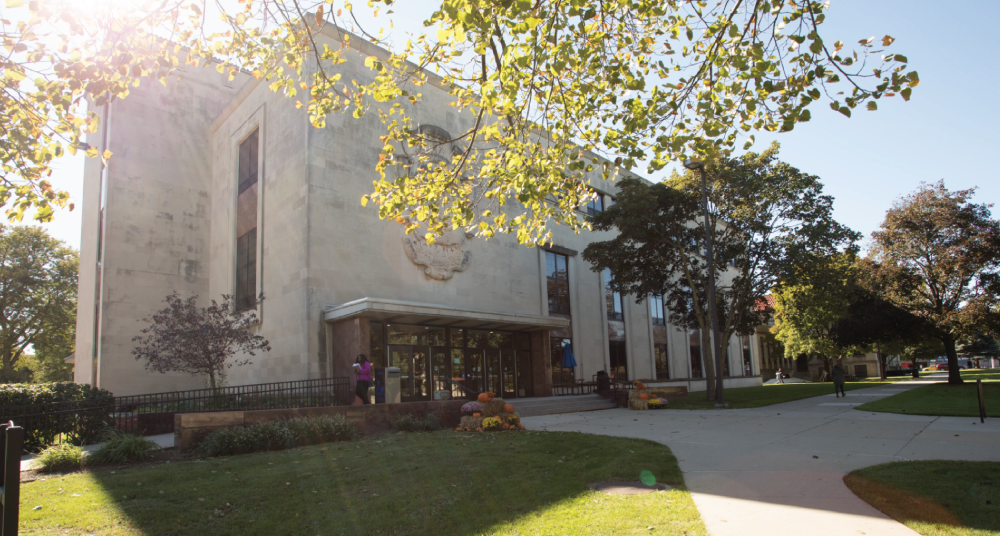 FALL SEMESTER
August 24 
The fall semester will begin on August 24, 2020. The University will be adopting a flexible hybrid learning environment which combines in-person and online instruction. Find out what students can expect.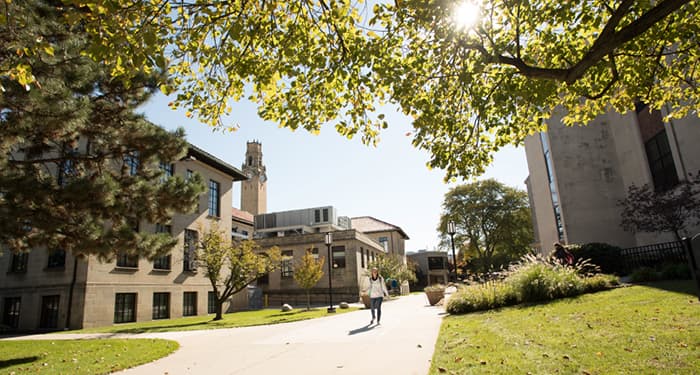 FIRST YEAR RETREAT
August 23
The First Year Retreat is an optional, virtual experience where students will engage in community building, prayer and goal-setting. Participants will be invited into a small group, which will meet for an additional six weeks in order to continue to build community. This experience is a wonderful way to make friends and to ask the questions, 'who am I?', 'who do I want to become? and 'where is God in the midst of all this transition?'
Other Information
Health Services