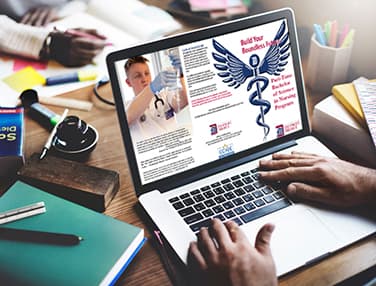 MarCom is able to provide editorial services through requests submitted on the MarCom communications review request form. All requests are welcome and must abide by the following guidelines:
The official style for Detroit Mercy communications is the Associated Press, current edition.
Requests for editing must provide a minimum lead time of five business days. MarCom is unable to guarantee turn-around for those requests submitted with less than five business days of lead time.
If you have drafted content for a press release or website, please consider the following:

(a) who is the primary and secondary audience?
(b) what is the purpose of the information?
(c) what thematic arc are you attempting to establish?
 

Proofing Process

Office of Marketing & Communications Proofing Process

MarCom assigns three people to review materials before they are disbursed to others for source review.
If there are special words or usages required for the content that the requester has included in the material, MarCom will leave these in the copy, since department staff are not content experts. This includes one's personal style and associated word use for that style. 
Once MarCom complete its review, MarCom provides the material to content owners who requested the work. 
Content owners must review material word-for-word in a timely manner, indicate changes on the document and on the proof approval form.
All reviewers, including PC members and the president, must complete the proof form. This form ensures that individuals/departments requesting services are responsible for final review and any errors after the production of material is complete.   
All parties must complete a final proof approval form once all requested changes are made and final review is given.
MarCom will release the file to printers and/or those who need them after submission of the final signed proof form. Projects are only deemed complete when the final approval form is signed and submitted to MarCom. 
All proof forms sent to reviewers via email will include the following standard message. 

---

Dear _______,

 

Please carefully examine the attached materials for errors. If you approve the material as it appears here, or if you have any changes that need to be made, please indicate this information on the MarCom Approval Form at https://www.udmercy.edu/faculty-staff/marcom/requests/approval.

 

Thanks for your cooperation, 

The Office of Marketing & Communications

---