Visit Campus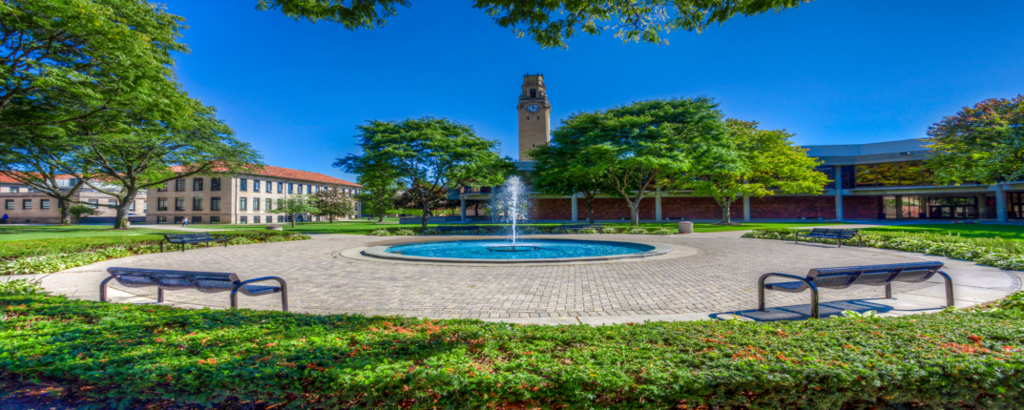 Titan for a Day: February 1 - March 30, 2017
Call 800-635-5020 to register
Traditional visits are always a wonderful means of introduction, but we're ready to get personal and show you how we can meet your individual needs at our institution. This is why we've created a brand new program called Titan for a Day!
The individualized experience includes:
A customized campus tour specific to your academic and recreational interests
Shadowing classes with a current student in your provisional major
 The option to learn more about any specific aspect(s) of the campus
Please give us a call and request a date at 800-635-5020 or via email at admissions@udmercy.edu, and we'll show you why University of Detroit Mercy is ranked as one of the best regional universities in the Midwest!
Engineer Your Future: February 9, 2017

Spend an evening with University of Detroit Mercy and Ford Motor Company to learn about the field of engineering, career options, and how Detroit Mercy, a nationally-ranked undergraduate engineering program, can prepare you to be a successful professional.  
Presidents' Day Visit Experience: February 20, 2017

Why not use your day off from school to visit Detroit Mercy? Join us for breakfast, an admission and financial aid session, and an interactive campus tour. 
Accepted Students Day: March 25, 2017

Mark your calendar for Accepted Students Day – a celebration of your acceptance to University of Detroit Mercy. Accepted Students Day is an exclusive event where you'll discover what makes Detroit Mercy unique. The day is full of activities starting with a Morning Mixer with Channel 955, and ending with amazing giveaways at the President's Reception. You'll meet new classmates, attend insider info sessions, and get a better feel for life at Detroit Mercy before making your final college decision. Did we mention we give away prizes like school swag, concert tickets, and a $500 gift card?
You'll enjoy:
Morning Mixer
Delicious Breakfast
The Media Lounge – #ASD17's hub for social sharing, interactive gaming experiences, and giveaways. Recharge + Refuel with Channel 955 and Detroit Mercy's Social Media Squad!
Photobooth Experience with the Social Media Squad and Tommy Titan
Networking with key faculty, staff, alumni and current students
Learning more about your specific academic program
Campus-wide Scavenger Hunt
Meet Your Match Activity
Roommates & Rideshares: Speed-Meeting Activity
First-hand experience of student life, recreation, and campus organizations
Accepted Students Day is an event you won't want to miss!
Standard Visits
Standard visits are a great place to begin exploring how Detroit Mercy fits into your college search. Whether you're a high school student thinking about college, a current college student considering transfer options, or even a potential graduate student, we encourage you to visit us on campus to experience what Detroit Mercy is all about. 
High School Visit

Your visit will begin in the Office of Admissions with a student-led walking tour of campus followed by a small group information session. While on campus, you have the option to meet with an academic representative from your chosen area of study (based on representative availability). Visits are available on Monday, Thursday, Friday and typically last 2.5 hours. Discover Detroit Mercy by registering today!
College Prep 101: April, 22, 2017

College Prep 101 is an event for juniors to learn the most up-to-date information needed to craft a flawless admission application.  We'll also reveal how to select a major and a college that's right for you . . . although we're most certain you'll choose Detroit Mercy!
Transfer Visit

Transfer campus tours are available Tuesdays and Thursdays at 10:00 am and 2:00 pm, as well as Wednesdays at 10:00 am. Need an evening visit? Considering attending Transfer Tuesdays. 
---