Dear Detroit Mercy Colleagues, Students, Alumni, Friends and Trustees: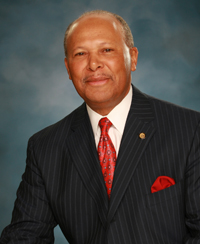 University of Detroit Mercy achieved many positive outcomes in its 2012-17 five-year Strategic Plan and the subsequent bridge plan of 2017-19. You may recall that the 2012-17 plan focused on the following five goals: Drive Academic and Institutional Excellence; Increase Enrollment, Retention and Graduation of Students; Heighten the Distinction of the University; Create a Culture that Fosters Effective Management and Strong Financial Health; and Amplify the University's Dynamic Community Engagement. As we begin a new decade, we want to strengthen the University even more for long-term viability. Thus, I am very appreciative to the many members of the Detroit Mercy community who developed an ambitious strategic plan:Boundlessly Forward: Detroit Mercy 2019-24. The Board of Trustees approved the plan in June of 2019 because Boundlessly Forward reinforces and energizes the University's mission and the heritage of our founding sponsors – the Society of Jesus and the Religious Sisters of Mercy.
Achieving the Strategic Plan's three goals and implementing the 10 strategies of the plan will require continuous involvement from all campus and external stakeholder groups — administrators, faculty, students, alumni, and community partners — to create Detroit's "College Town," Deliver Relevant and Dynamic Academics, and Passionately Serve Students and Each Other. The individual and collective support you provide will help us surpass our goals. In the 319th year of the city of Detroit, Detroit Mercy is playing an active role in revitalization projects around our three campuses. Flourishing partnerships, engaging alumni, increasing donations and a growing student population are all signs that Detroit Mercy will continue to play a major role in educating students in an urban environment unlike any other institution. As we work together on implementing the strategic plan, we will be defined by our collaboration, innovation and bold actions. Thank you again to the Team who met often and developed this plan. I am confident that we will achieve as much success with this plan as we have accomplished in the others over the last nine years.
Sincerely,
Antoine Garibaldi, Ph.D.
President
For questions about the strategic plan, please contact us at strategicplan@udmercy.edu.