Share:
Campus Kitchen
The Campus Kitchen at Detroit Mercy (CK) is a student-powered food justice program. As part of the Institute for Leadership and Service, our mission is to develop student leaders through thoughtful engagement with community-led initiatives that promote a more equitable and sustainable food system. We are one of more than 60 affiliate chapters of
The Campus Kitchens Project 
at colleges and universities around the country. By coordinating multiple service opportunities each week, CK promotes healthy food access for kids and seniors, reduces food waste in the cafeteria and in the community, and supports urban agriculture in Detroit.
Three core beliefs drive our work: 
We need a more just and sustainable food system. Forty percent of the food that's produced in the United States each year ends up in the waste stream. In the city of Detroit, 48% of households lack consistent access to healthy, culturally appropriate, and affordable food. 
We believe that hunger and food waste are immediate and systemic problems that college students can help to solve. We work to alleviate the effects of these problems while educating ourselves about their root causes. 
We believe that it's a privilege to support positive change in Detroit's food system. Our city is internationally known for the inspiring leaders working to end injustices in the food system, many of whom are our neighbors. We're excited to learn from and support them.
Get involved!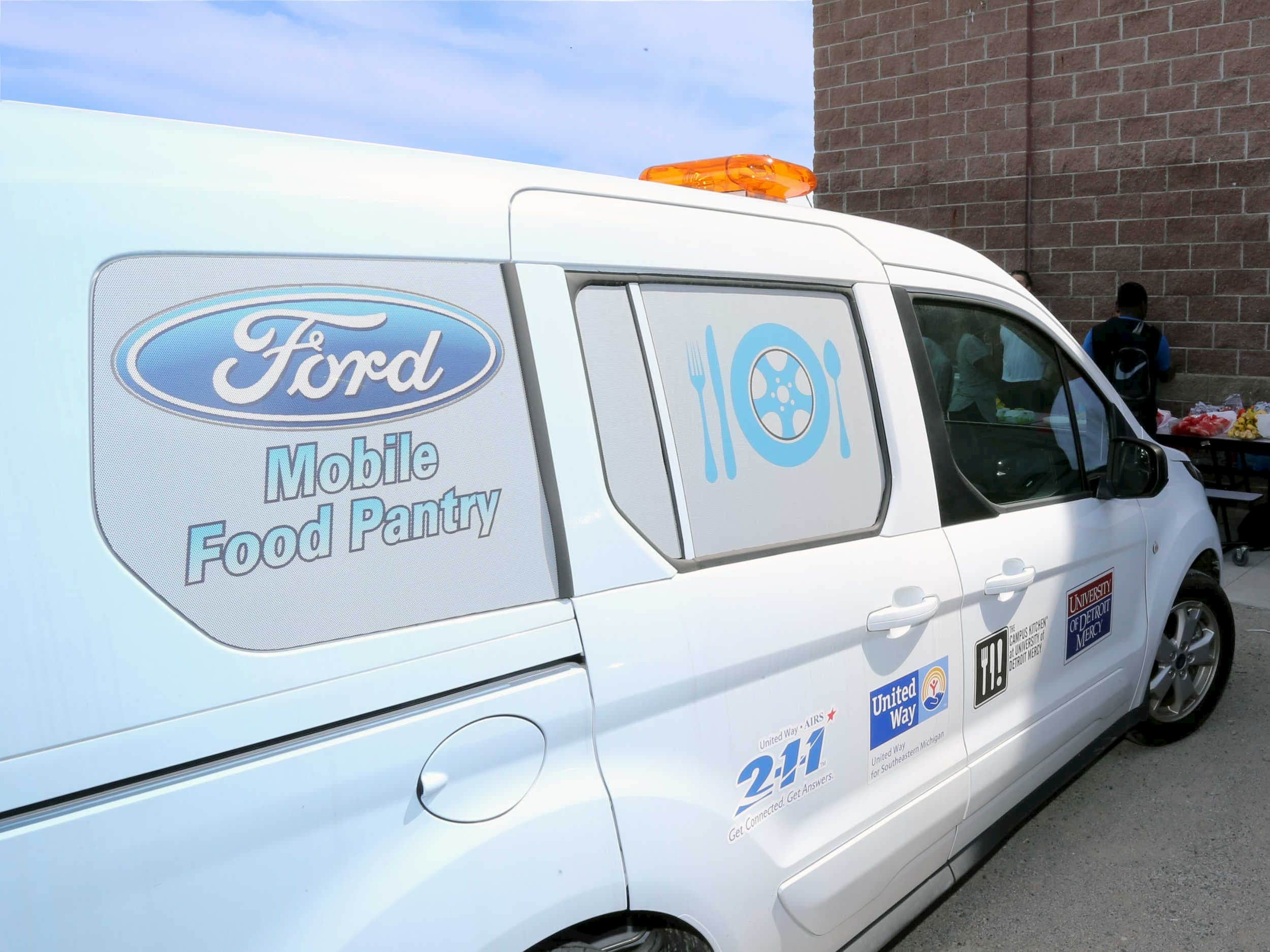 Join us for a volunteer shift.
Join the Leadership Team!
If you're a Detroit Mercy student who feels passionate about food access, fundraising, event planning, health, or community development, consider applying to join Campus Kitchen's Leadership Team.
Email Staff Coordinator Clara Gamalski for more information.
Connect with Campus Kitchen
Check out our Facebook and Instagram for updates.
Share: