Share:
Campus Kitchen
Campus Kitchen at Detroit Mercy (CK) develops compassionate and just student leaders who engage our community in promoting food security. An estimated 48% of Detroit households are food insecure, meaning that they lack access at all times to a safe and adequate supply of food for maintaining a healthy and active lifestyle. Meanwhile, the United States wastes 40% of the food it produces each year. CK believes that college students are critical actors in the fight to end hunger and food waste. 
To promote food secure communities in Detroit, we partner with local businesses and nonprofits that are working to improve the city's food system. CK student leaders cultivate programs that reduce wasted food, increase access to healthy food, support community gardens, and promote awareness about the food system on campus and in the city of Detroit.
We are one of more than 60 affiliate chapters of the The Campus Kitchens Project, a national leader in community service for students and the future of hunger relief. We are the only Campus Kitchen in Michigan.
Get involved!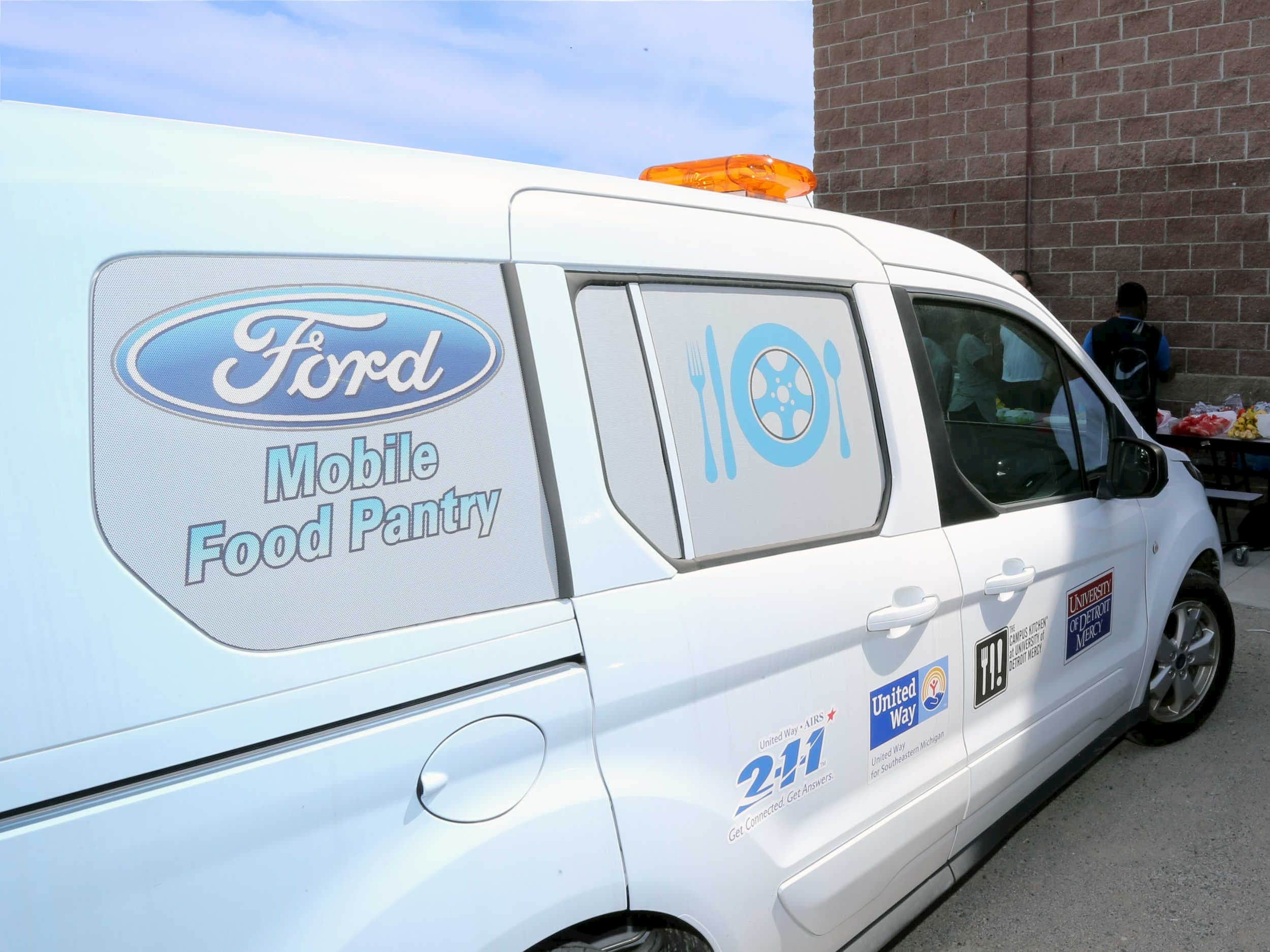 Join us for a volunteer shift recovering and delivering food, cooking a community meal, or helping out at a community garden.
Join the Leadership Team!
If you're a Detroit Mercy student who feels passionate about food access, fundraising, event planning, health, or community development, consider applying to join Campus Kitchen's Leadership Team.
Email Staff Coordinator Clara Gamalski for more information.
Connect with Campus Kitchen
Check out our Facebook and Instagram for updates.
Share: