Campus Kitchen
Campus Kitchen at Detroit Mercy is a student-led non-profit organization working to develop compassionate and just student leaders who engage our community in combating food insecurity.
If you're interested in volunteering with Campus Kitchen, sign up for a shift on Volunteer Hub or contact us.
Forty percent of food is wasted in the US, yet over one in five residents of Wayne County are food insecure. Through partnerships with local businesses and nonprofits, Campus Kitchen works to prevent food waste, increase access to healthy food, support community gardens, and promote educational programs about nutrition, food access, and policy.
Campus Kitchen at Detroit Mercy is one of sixty member organizations of The Campus Kitchens Project, a national network of college and university students promoting food justice in local communities. We are the first Campus Kitchen chapter in Michigan.
Activities during the 2017-2018 school year:
An on-campus food pantry
A nutrition education program for elementary school kids
Door-to-door deliveries of fresh produce in Martin Park
A hot meal service for middle schoolers
A series of meals and conversations at the community garden at Lakeridge Village
Waste reduction on campus dining halls in partnership with Metz
A project to promote community engagement at community gardens in Fitzgerald
Join the Leadership Team!
If you're a Detroit Mercy student who feels passionate about food access, fundraising, event planning, or community development, consider applying to join Campus Kitchen's Leadership Team.
Email Campus Kitchen manager, Clara Gamalski, for more information.
Campus Kitchen Partners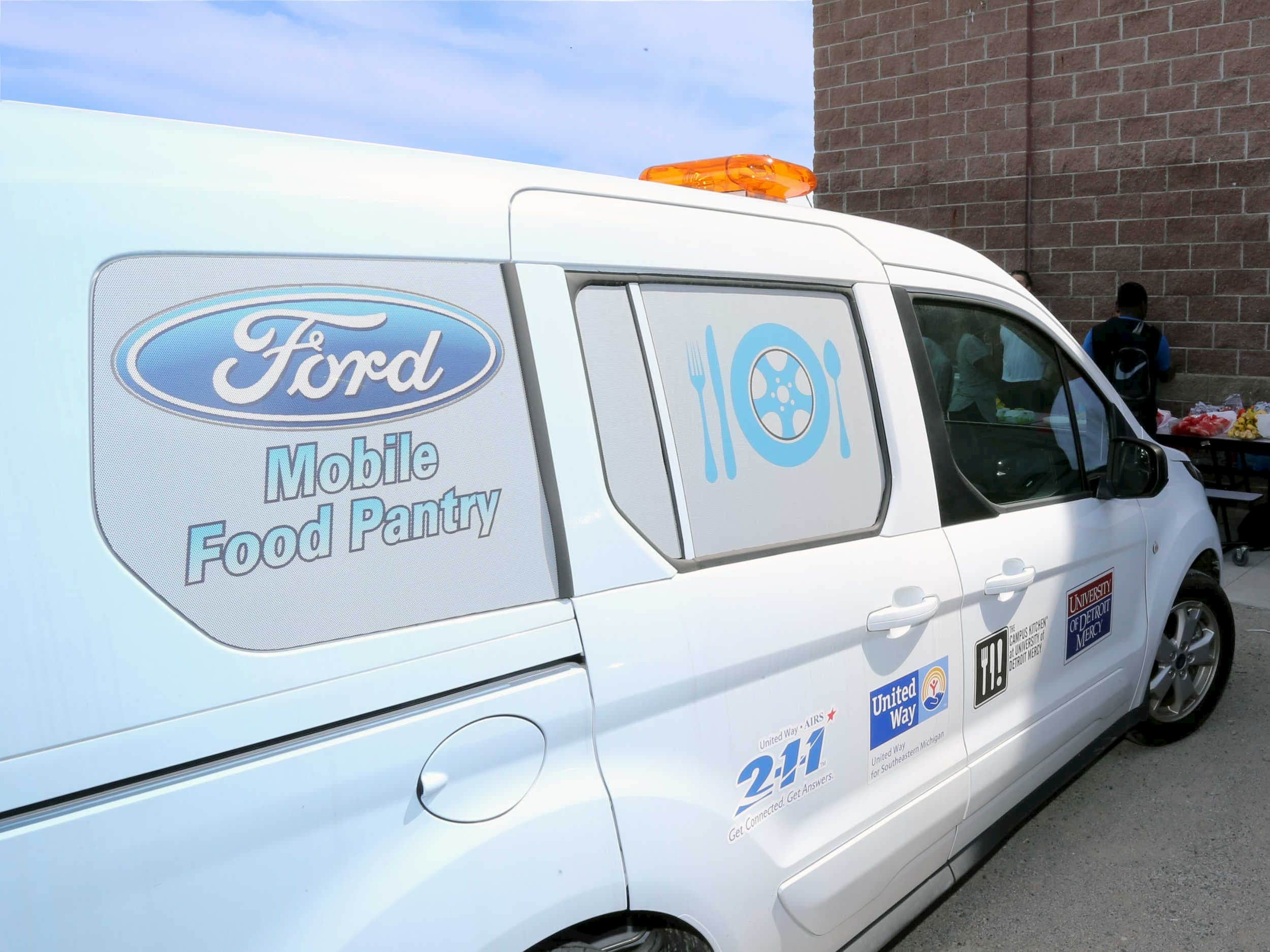 Mission Statement

Campus Kitchen at Detroit Mercy seeks to:

Maintain robust food recovery and delivery programs within the 48221, 48203, and 48238 zip codes .

Develop students as affirmative builders of a better society.

Represent the university in developing strong mutual relationships aimed at achieving food security in our immediate neighborhood.

Empower students to run an environmentally, economically, and socially sustainable non-profit organization.